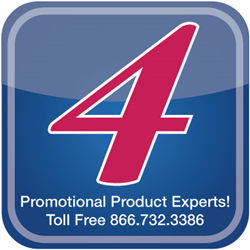 Essex, Ct (PRWEB) November 10, 2014
In October 4Allpromos reminded consumers about recognizing the month long initiative to raise funds for women's health issues but in November it's about doing the same for men with Movember. November has also been dubbed Movember, a movement which encourages men to grow out a fancy mustache all month long in observance of men's health issues including prostate cancer, other male-related cancers and mental health.
According to Mashable.com since 2004 the Movember movement has raised $500 million in support of men's health. With the help of mustache-related promotional items such as funny shirts, drinking glasses, hats, bags, office products and other giveaways the month-long fundraiser has proven to be more than a success.
Something as simple as a handlebar mustache has taken fundraising efforts for these causes to an all-time high. Many bars, restaurants, retail stores, salons and other businesses have all hopped on board the Movember movement to help raise awareness with some stylish and humorous mustache inspired promotional and custom imprinted products and fundraising events.
The mustache symbol has showed up everyone is recent years and can be found on everything from wrapping paper to mason jars to pajamas. 4AllPromos can imprint a mustache or Movember message on any promotional product from tote bags to pens to magnets to drinkware.
Promotional products are a great way to fundraise. Custom imprinted products are affordable and there is something for everyone. Helps spread the message about men's health or other important causes with unique and affordable promotional and custom imprinted products from http://www.4allpromos.com
4AllPromos is a leading online provider of custom imprinted and promotional apparel, office supplies, party supplies, tradeshow items, tote bags, sport bags and more. To find more Movember and other fundraising products visit http://www.4AllPromos.com