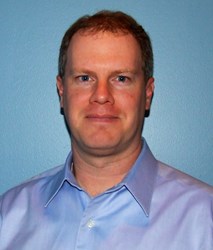 Philadelphia, PA, USA (PRWEB) January 17, 2014
Connelly joins from Maritz Research where he worked as a Lead IT Analyst. At Maritz, Connelly served as the technical liaison between clients, project and IT staff for several high profile clients. With over 20 years of experience in the market research industry, Connelly has been brought into MRops as the Director of Client Reporting Solutions. His focus will be the development and implementation of quantitative data reports, globally.
Stoltz joins from Double Helix, where she was responsible for the design, management and analysis of qualitative and quantitative projects for both physician and consumer audiences, in both global and US domestic arenas. With 17 years of international primary market research experience, she offers a unique understanding of her clients perspectives.
Popp joins MRops from MedAvante, Inc. where she was Director, Research. At MedAvante, Popp was responsible for applying advanced statistical techniques to client data in the healthcare industry. With 9 years of experience in advanced analytics and modeling, Popp joins MRops as Lead Statistician. In addition to consulting on current statistical approaches, she will focus on implementing new statistical techniques to meet the growing demands of MRops' client base.
About MRops
MRops are the trusted experts in global end-to-end market research operations services. Founded in January 2007, the company now has approximately 230 employees across offices in North America, Asia and Europe. The growth and success of MRops is attributed to its uniquely positive company culture, the talented operations and project management professionals and the comprehensive portfolio of integrated market research services. For more information visit http://www.mrops.com.
Media Contact
Wander Meijer, MRops Chief Operations Officer
wander.meijer(at)mrops(dot)com
+1.267.895.9480