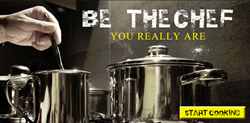 (PRWEB) January 23, 2014
Mark Scales is proud to announce the creation and launch of his new website venture, http://www.MScales.com. The website features a large assortment of cookware and related products including everything from cast iron skillets and fry pans to cookbooks. Scales is someone who has always been interested in cooking and loves cooking himself, which is what inspired him to start a website that would offer quality products to likeminded individuals who also loved to cook.
There are many excellent products featured within the merchandise of MScales.com. Customers can browse through many different fry pans such as aluminum, stainless steel, and multiple element fry pans, as well as a restaurant series of fry pans that are made of stainless steel. The website also offers different types of skillets such as cast iron skillets, outdoor, skillets, and electric skillets. On top of all this, customers can also find cast iron Dutch ovens and accessories, cookbooks, a backpacker's complete guide to outdoor gear and maintenance, as well as brilliant cookware products from brands such as HealthSmart, Lacuisine, and Chef's Secret, among many others.
Customer service is extremely important to Scales regarding each and every transaction made at MScales.com. He has made it his goal to ensure that customer service is fast and efficient and that customers receive their products on time. He also wants to make it known that he is always open to receiving feedback from his customers.
To complement the main website, Scales is also launching a blog located at http://www.CookwareScaleBlog.com. The blog will feature topics related to the different products that are prominently featured in the online store. Scales will be discussing things like how to cook with cast iron, how to season with cast iron or stainless steel, and will also be including recipes that can be used alongside the cookware that is sold on his site. Through the blog, Scales hopes to guide customers towards making informed decisions when purchasing products from the website.
About the Company:
MScales.com -- a division of Olivia Ventures, LLC -- is owned and operated by Web entrepreneur Mark Scales.
****
Mark Scales
http://www.MScales.com
(206) 397-3382
iePlexus, Inc.
http://www.iePlexus.com