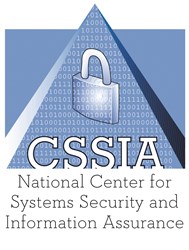 When it comes to cybersecurity, real world experience trumps certifications
Palos Hills, IL (PRWEB) February 20, 2014
Don't be fooled… if it can happen to Target & Niemen Marcus, it could happen to any business. Experts warn that serious cybercrime will continue to escalate in 2014 as hackers are becoming increasingly more skilled. Businesses need to protect their infrastructure and the National Center for Systems Security and Information Assurance (CSSIA) can help.
CSSIA is addressing the need for cyber security experts by hosting the Midwest Collegiate Cyber Defense Competition (MWCCDC) at Moraine Valley Community College in Palos Hills, IL on March 28 and 29. By sponsoring this event, companies get to witness the next generation of cybersecurity specialists in action and interview them on the spot.
Even though there has been tremendous growth in the number of cyber security professionals, it's not keeping up with the high demands for the executive skills needed in American businesses and government.
"When it comes to cybersecurity, real world experience trumps certifications," states Michael A. Davis, Author of "Hacking Exposed", "The CCDC provides this experience, preparing students for the security issues they will face once in an organization."
This elite competition brings together cyber security warriors from two and four-year colleges and universities in Illinois, Indiana, Iowa, Kentucky, Michigan, Minnesota, Missouri, Ohio and Wisconsin. Teams will build and defend their mock production business infrastructure from professional "hackers" who are given the challenge to take each team's production systems offline and breach security. Teams will be judged on performance, scoring and supporting the overall event.
One of the most impressive highlights of the MWCCDC is job recruitment. During the competition, CSSIA hosts a career fair that allows sponsoring businesses, such as DELL SecureWorks, PPL Corporation, Palo Alto Networks, Cobalt Strike, CliftonLarsonAllen, Trustwave and U.S. Navy's Space and Naval Warfare Systems Command, the opportunity to observe, interview and offer jobs on-site. Competing students will have their resumes in hand and are prepared for interviews during the event.
The students competing in the MWCCDC receive the real-world experience needed for the workforce. This competition shows sponsors which students have the knowledge and quick-thinking skills necessary to defend American businesses.
Don't miss out on this extraordinary chance to observe, interview and hire the nation's next generation of cyber security specialists by becoming a sponsor. For more information, go to http://www.cssia.org/ccdc or contact Lynn Dohm at lynn(dot)dohm(at)morainevalley(dot)edu or 815-717-6546.