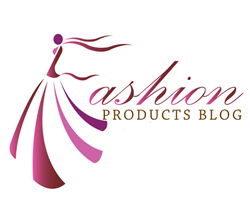 (PRWEB) January 16, 2014
Margaret and Sunday Asaju are pleased to announce the creation and launch of their new website venture, http://www.MyTrendyBoutique.com. The website offers an assortment of women's fashion products, with a particular focus on trendy handbags, fashionable jewelry, scarves, watches, and plenty of other accessories. The Asajus have a great interest in women's fashion, which is what initially inspired them to start their website.
There are many excellent and interesting products offered within the merchandise of MyTrendyBoutique.com. There are some very unique, handmade bags offered from Kenya, as well as scarves from Asia. The Asajus are dedicated to offering high-end products at very reasonable prices and want to make certain that their products are designer quality without being too expensive. They feel that every person should be able to present themselves in a fashionable way and the aim of their company is to provide customers with the latest fashionable products at a fraction of the price.
In the future, the Asajus plan to further expand the product lines that are featured on MyTrendyBoutique.com. They intend to add more fashion-related items such as shoes, as well as more bags from Africa, shawls, and scarves, among many other great products. They also intend to add men's accessories in the near future. By periodically updating the merchandise available in the online store, they hope to encourage customers to keep coming back to the website to check out what new items have been added.
To complement the main website, the Asajus are also launching a blog located at http://www.FashionProductsBlog.com. The blog will feature topics related to the different products that are prominently featured in the online store. The primary goal of the blog is to help guide customers towards making informed decisions when purchasing products from the website.
About the Company:
MyTrendyBoutique.com -- a division of SM Online Enterprises, LLC -- is owned and operated by Web entrepreneurs Margaret and Sunday Asaju. The Asajus will be donating some of the profits of their website to the Imani Children's Home in Kenya.
****
Margaret and Sunday Asaju
http://www.MyTrendyBoutique.com
(901) 305-7424
iePlexus, Inc.
http://www.iePlexus.com