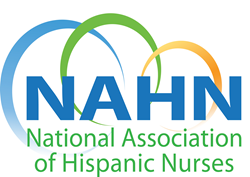 Washington, D.C. (PRWEB) September 08, 2014
The National Association of Hispanic Nurses (NAHN) is pleased to announce that it conferred over $120,000 in scholarships and related services to NAHN members this year at its Annual Gala during the 2014 NAHN Annual Conference.
NAHN was honored to receive $120,000 for scholarship money and related services from the UnitedHealth Foundation Diverse Scholars Initiative. Eighty five thousand dollars was distributed to NAHN Members, with the remainder going towards providing related services. Recipients of the $5,000 Scholarships were:

Teresa Aldana (San Diego, CA)
Suzanne Caravajal-Pinos, RN (Broward, FL)
Gerardo Flores, MSN, RN (Los Angeles, CA)
Kimberly Korn (Long Island, NY)
Crystal Loucel, RN, PHN, MPH, MS(c) (San Francisco, CA and Phoenix, AZ)
Karina Martinez (Angeles del Desierto (Yuma), AZ)
Yanai Martinez (San Diego, CA)
Santiago Mercado, RN, BSN, CCRN (Dallas, TX)
Ana Nogueira, RN,BSN,CCM (New Jersey, NJ)
Mollie Nunn (San Diego CA)
Anna Pena (San Diego CA)
Cesar Rivera (Los Angeles CA)
Beverly Sanchez (Washington DC)
Andrea Santos (San Francisco CA)
Maria Vera-Irizarry, MS, RN (Long Island, NY)
Lorenza Villegas-Murphy, MSN, RN (Phoenix, AZ)
NAHN also awarded a $2,000 Children's Mercy Hospital Pediatric Nursing Scholarship. The scholarship funding was provided by NAHN Corporate Member Children's Mercy Hospitals and Clinics to promote the study of Pediatric nursing among Hispanics. The scholarship recipient was:
Ashley Avelar (Los Angeles, CA)
This was a very competitive year, with one of the highest number of applicants. Many thanks to our generous funders who are actively helping increase the professionalism of Latino nurses.
About the National Association of Hispanic Nurses (NAHN)
NAHN National Association of Hispanic Nurses® is a non-profit professional association committed to the promotion of the professionalism and dedication of Hispanic nurses by providing equal access to educational, professional, and economic opportunities for Hispanic nurses. NAHN is also dedicated to the improvement of the quality of health and nursing care of Hispanic consumers. To learn more about NAHN, visit http://www.nahnnet.org and follow NAHN on Twitter @NAHNNursing.