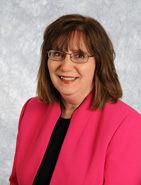 Cleveland, Ohio (PRWEB) October 27, 2014
In CHAMPS Oncology's most recent blog post, Representing Your Patients in the NCDB, Ilona Gyerman shares her thoughts on the topic.
Each year cancer registrars submit thousands of cases to the National Cancer Data Base (NCDB) during the NCDB's Annual Call for Data, explains Gyerman. This data provides valuable feedback for cancer-approved programs and is used for benchmarking and providing outcomes and survival data. Passing the edits allows for a smooth submission, but registrars should go beyond the edits and make every effort to submit data to the NCDB that is complete and meaningful.
Submitting Incomplete Data to the NCDB:
Cases submitted with no treatment information or an unknown stage do not represent the patient well in the NCDB. These cases often cannot be used in benchmarking for treatment, staging or survival. Registrars need to make every attempt to acquire this data so the information is meaningful and can be utilized.
How to Address Incomplete Data:
Reporting these types of cases to the cancer committee or working with the cancer liaison physician is one way registrars can make a change. This is particularly true with unstaged cases where the diagnostic workup and treatment was performed at the reporting facility. If staging cannot be obtained from the managing physician, perhaps the cancer committee physicians can assist in the assignment of staging. In addition, patients who have no treatment information can lead to opportunities for patient navigation as it is critical to determine what happened to these patients.
Gyerman closes her blog by asking readers how they handle incomplete data and encourages them to share their experiences. Learn about CHAMPS Oncology's cancer registry services.
To learn more about the CHAMPS Oncology Outlook blog, visit http://www.oncologyoutlook.com.
###
In this transforming healthcare environment of patient-centered care, CHAMPS Oncology – like cancer program administrators, clinicians, industry leaders – understands the importance of quality cancer information for administrative planning, clinical outcomes, and performance measures to improve quality of cancer care. CHAMPS Oncology's team of cancer information specialists and multi-credentialed certified tumor registrars (CTRs) strategically partners with cancer programs nationwide, offering customized strategies and solutions that best complement the respected cancer programs they are privileged to assist. CHAMPS Oncology specializes in cancer information management, cancer program consulting, informatics, data quality and education, and quality initiatives. For more about CHAMPS Oncology, please contact Toni Hare, RHIT, CTR, Commission on Cancer-trained consultant and vice president, at 216.255.3716 or by email.