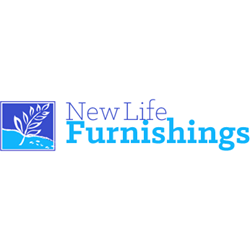 (PRWEB) January 16, 2014
Chago Santiago is pleased to announce the creation and launch of his new website venture, http://www.NewLifeFurnishings.com. The website offers a great deal of products for the kitchen and dining room areas including kitchen carts, dining sets, mini-fridges, wine racks and coolers, dining chairs, and more. Santiago's family came from Spain and is used to a close-knit, family-oriented culture, where most of the family time occurs in the kitchen and the dining room. His experiences with quality family activity occurring in these areas inspired him to start a website that would make life easier for people who simply wished to spend some time with their families.
There are many quality products for the kitchen and dining room featured within the merchandise of NewLifeFurnishings.com. Whether customers are looking for kitchen carts, dining room sets for houses and apartments, or wine products such as wine carts, tables, and wine racks, they can find any kitchen and dining room products they might desire on the website.
In the future, Santiago intends to further expand the product lines that are offered at NewLifeFurnishings.com. He wants to eventually double the amount of items that are currently available on the website. By periodically updating the site's merchandise, Santiago hopes to encourage customers to keep coming back to the website to check out what new items have been added.
To complement the main website, Santiago is also launching a blog located at http://www.KitchenAndDiningBlog.com. The blog will feature topics related to how to properly enhance the quality of family interaction in the dining room. Santiago intends to discuss his own family values as well as information regarding food preparation. He is a self-proclaimed avid chef and intends to provide information and different ideas about what to do in the kitchen, as well as including recipes and ways that the products featured in the online store can be used.
About the Company:
NewLifeFurnishings.com -- a division of CR Merchandising Enterprises, LLC -- is owned and operated by Web entrepreneur Chago Santiago. Santiago is also affiliated with PetConnectionShop.com, a website featuring quality pet products.
****
Chago Santiago
http://www.NewLifeFurnishings.com
(901) 268-5915
iePlexus, Inc.
http://www.iePlexus.com