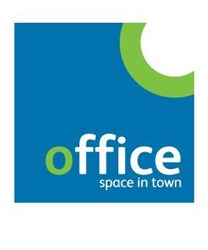 Risk is a constant in enterprise building. What's important is how good you are in identifying and managing these risks through smart and innovative strategies.
London, UK (PRWEB) February 04, 2014
The new normal, they say, is here, and it is not looking too good. Forbes.com lists some of its defining attributes: lethargic financial growth, mounting public debt, increasing rate of unemployment, bubble talks, inequality and corruption (http://www.forbes.com/sites/pascalemmanuelgobry/2014/01/16/notional-savings-accounts-and-hayekian-distributism/). Experts say that for businesses to survive and thrive in 2014, they should be able to recognise and address the factors that shape what they call as today's new normal. How? Office Space in Town recently lists some key business solutions for today's most pressing issues. They believe that these solutions will drive higher productivity and profits, regardless of the state of the global economic landscape.
According to Giles Fuchs, the Managing Director of Office Space in Town, business predictions for 2014 may not be that optimistic but it should not be a cause for alarm or fear among business owners and entrepreneurs. "Risk is a constant in enterprise building. What's important is how good you are in identifying and managing these risks through smart and innovative strategies," he says. "Wondering how you will be able to make the most of 2014? We have some suggestions."
Giles Fuchs says one of the big trends for 2014 is the exponential growth of the number of companies and individuals that will be shifting to remote working. "Being globally mobile is now seen as a mark of a truly progressive company, and more and more business leaders are looking for ways to be able to travel without sacrificing business operations and be constantly on the move while still maintaining an official address."
Both start-up and established companies are now looking into taking advantage of serviced virtual offices, London business observers say. Fuchs suggests looking into offices for hire, which is a great alternative to being saddled with the increasing rental rates, utility bills and upkeep costs of a long-term office lease – a huge liability especially at a time when working with limited resources is the norm.
Meanwhile, a big word for the year is reputation. As business systems continue to go virtual, it has become increasingly important for companies and professionals to make sure they earn a trustworthy and reliable image that will pave the way for them to connect more to their target community.
"A huge part in strengthening business relationships is to maximise offline avenues for connecting. In this case, having access to facilities that promote a professional reputation for the company is essential. In London, meeting rooms, serviced offices, meeting rooms and day office for hire provide the solution for that seamless connection of the online-offline worlds," says Fuchs.
He adds that they have a wide range of various office set-ups, arrangements, features and services that will address the specific needs of businesses of all sizes. "We see ourselves more than just a serviced offices provider, but essentially as a business solutions provider."
This approach to their core services is confirmed by Office Space in Town customers. In a recent testimonial, Jes Ladva, CEO of iPeople Services says: "Just wanted to say a Big Thank You to you and your team who have made moving in so easy! Your team feels like an extension of our own team which is what we wanted in terms of the feeling given to our clients and visitors. We wanted something where the first point of contact is a welcoming one – we are therefore very pleased!"
Readers and business leaders across the UK looking for exceptional-quality office accommodation and business support can visit http://www.theoffice-uk.co.uk/ for more information.