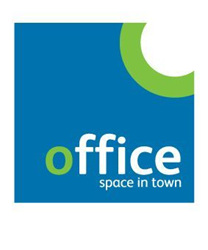 Unlike established companies with dedicated offices, freelancers may not always have the resources (or even a regular need) for permanent workspaces, so they would require a more flexible solution — and this is where Office Space In Town comes in.
London, England (PRWEB) March 27, 2014
According to figures released by the UK's Office for National Statistics in February this year, the number of self-employed workers is currently at 4.37 million. This number has been steadily rising since the recession of 2008-2009, and the data points to the fact that a staggering one in seven workers today are working for themselves (http://www.bbc.com/news/business-26265858).
The same report also indicates that the largest share of self-employment belongs to skilled trades-people (almost 30 percent), and that there have been increases in the number of "managers and senior officials" becoming self-employed (typically jumping careers from working in the public sector to consultancy).
For these individuals, freelancing becomes a beneficial work set-up because it typically comes with scheduling freedom as well as an opportunity to build a career out of utilising their acquired skills or pursuing personal passions. Of course, unlike established companies with dedicated offices for their operations, freelancers may not always have the resources (or even a regular need) for permanent workspaces, so they would require a more flexible solution — and this is where Office Space In Town comes in.
Currently one of the UK's most experienced serviced office space companies, Office Space In Town has grown from offering a single office building in Northampton to having high-profile properties in London, Cardiff, Edinburgh and Northampton in the span of 30 successful years. The company sees the current self-employment boom as an excellent opportunity to cater to more individuals and organisations seeking prestigious serviced offices, quality meeting rooms and conference facilities, virtual offices, consultancy services, and administrative support.
"Office Space In Town helps organisations of all sizes to achieve an impressive business profile through its inspiring and professional office spaces in prime locations," says a company representative.
The premium office accommodations by Office Space In Town give clients access to serviced offices in central business locations that are superbly equipped with business support facilities. What's more, thanks to flexible contracts, clients are sure to receive excellent value for their money — a much better financial set-up compared to acquiring a permanent office that comes with overhead and several other significant costs.
Making the switch from traditional employment to self-employment has helped many individuals and small businesses discover the benefits and conveniences of serviced offices and meeting rooms. Cardiff client, Gareth While, recently shared his Office Space In Town experience:
"Having worked as a graphic designer for over two years (and two of those in Cardiff), I decided to quit my job in February this year and decided to go freelancing full-time... I looked at the (Office Space In Town) office down the end of the road from Temple Court and Temple Court itself. At this point, I had already looked at many places and tried to weigh out the travel/cost of the office. I can honestly say Temple Court was the cheapest and the most attractive building I have seen. Even though the space was shared, everything seemed to fit and I was happy to proceed."
Like any move to a new workplace, Gareth's settling period was not without a few technical issues, but he was happy with the support provided by Cardiff manager Tracey Holloway.
"Tracey has been extremely helpful... and considering it was my first time buying an office, answered any questions or worries I may have had, plus continues to make sure I'm comfortable and happy. I'm not worried; any problems that may come up will be sorted out, so I am kept happy. I look forward to hopefully stay in this building for a long time, and ideally move into my own office when the funds allow me to do so."
In turn, Cardiff manager, Holloway, says, "At Office Space In Town Cardiff, we look after clients from both the private and not for profit sectors and I use my experience to help both new and more established organisations to their advantage. I see our offices as more than just a work space for our clients; they are positive environments in which they can develop and grow their businesses.
"Delivering exceptional levels of service means everything to me," she adds. "New clients are able to move in and 'hit the ground running' because we plan for every eventuality and existing clients are able to operate in a calm, relaxed, yet highly professional environment because their businesses really are in very safe hands."
To further discover how Office Space In Town's serviced offices and administrative/consultancy services can benefit the self-employed, visit the company's website today.