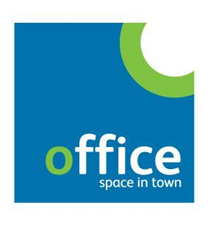 Office Space In Town has announced that the service office Edinburgh Centre manager recently won at the just-concluded Instant Awards, an industry recognition of sorts established by The Instant Group.
London, UK (PRWEB) July 23, 2014
"I am always looking ahead for ways our team can go the extra mile to not only fulfill our clients' expectations but to pre-empt them," Jan Liddle says about what clients can look forward to when they move into the Edinburgh location of Office Space In Town's multiple serviced offices. And this client-centric approach to the work she does for London's most recognisable name in serviced offices has just paid off handsomely.
Office Space In Town has announced that the serviced office Edinburgh Centre manager recently won at the just-concluded Instant Awards, an industry recognition of sorts established by The Instant Group. The Instant Group provides innovative workspace environments in over 110 countries and works with the world's largest organisations.
In a letter sent to Office Space in Town's Edinburgh manager, The Instant Group writes to Liddle: "… (W)e are delighted to announce that you are the winner of 'Instant's Sales Person of the Quarter'! … We are thankful for your consistent involvement and supported efforts to get deals closed. The team has highlighted the enthusiasm and interest you have to work with us, which has made a huge impact to our success."
Office Space In Town is proud to have Liddle in its team, upholding the office space London brand's commitment to quality workspaces and its world-class approach to service. Liddle further bolsters this by remarking, "Our strong business support team is proactive in ensuring customers' needs are met; we regularly seek their input and feedback and really nurture our relationship with them."
Liddle also credits the Edinburgh serviced office's success to its location. She says, "We are fortunate to occupy a prime location in Edinburgh, which is central and has use of the private and very beautiful Queen Street Central Gardens … our clients use (it) for training, events, and entertaining."
Liddle, whose previous career was as a counselor and as a sales manager, has been with Office Space In Town since 2011. The Edinburgh Centre manager believes that when a product is worth buying, not only will it make the sales process more enjoyable, but also it will deliver a highly favourable outcome. With Office Space In Town, Liddle has truly found a product she deeply believes in and loves. And judging by the Edinburgh manager's most recent win at the Instant Awards, what Office Space In Town offers is definitely a product worth buying.
She clarifies, "It isn't just our location and stunning Georgian, which impresses our clients; it's our exceptional level of service and attention to detail. We are always updating and improving our facilities and technology — because whilst there is nothing better to hear than we are in a 'safer pair of hands', there is no room for complacency here!"
Office Space In Town provides premium office accommodations, from day offices to virtual offices. London businesses and entrepreneurs can expect to get wide-ranging workspace solutions to meet their unique needs. Aside from the well-equipped and modern office spaces, the top-notch serviced office provider also offers professional administrative support and consultancy services for businesses and organisations that lack the necessary manpower.
Edinburgh is but one of the many locations Office Space In Town offers. For more information on the serviced office brand's London, Cardiff, and Edinburgh locations, visit its website today.