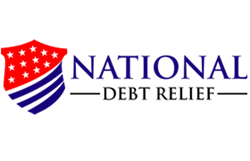 The spending behavior of consumers affect their financial situation.
Dallas, TX (PRWEB) April 05, 2014
National Debt Relief, the leading debt settlement company in the country, recently released an article that would like to address the overspending problem of Americans. According to the article published on March 31, 2014, most Americans are guilty of spending beyond their means. The article titled "How To Ditch The Typical American Spending Habit" concentrated on how the spending behavior of consumers affect their financial situation.
The article compared the spending of Americans with other countries and it showed areas where consumers can improve. With that, the article provided 6 ways that consumers can avoid overspending.
1. Go on a debt diet. The first suggestion provided by the article is to go on a credit diet. That means the consumer should only spend using cash. If they do not have cash, they are not allowed to use their credit card.
2. Always have a shopping list. This will help consumers stick to what they only need to buy. It will keep them from buying things that will make them go over their budget.
3. Stay away from catalogs. The article warned against the use of catalogs. These can be a temptation to buy things that are not necessary. The consumer should be wary of these tools that can get them to spend.
4. Adapt the rule of exchange the old and new. This rule basically states that the consumer has to discard an old item before buying a new one (e.g. clothes). Sometimes, the value of the old item will keep them from buying. And it will also keep them from acquiring too much possessions.
5. Wait before buying. The article also suggested that consumers try to wait before making a purchase. That way, they will not be a victim of impulsive buying.
6. Buy things online and budget it. The article also advised the consumer to shop online but make sure it is budgeted. That way, they will not go beyond what they can afford to spend.
National Debt Relief believe that with discipline, Americans can learn how to control their overspending ways. This will keep them from going beyond what they can afford to spend and thus avoid debt too.
To view the full article about overspending and how to correct it, click on this link: http://www.nationaldebtrelief.com/ditch-typical-american-spending-habit/.
National Debt Relief is a member of the US Chamber of Commerce, American Fair Credit Council, and the International Association of Professional Debt Arbitrators (IAPDA). They assisted consumers over the years in achieving debt freedom through debt settlement. Give them a call at 888-703-4948 and talk to one of their IAPDA trained debt experts.