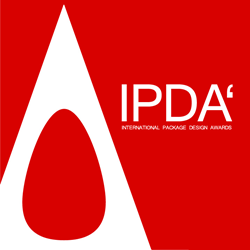 Package designs that integrate 3RE Principles (Reduce, Recycle, Reuse) will be given special highlights.
Como, Italy (PRWEB) January 25, 2014
Packaging design entries originating from all markets, from mass-market to luxury are invited to take part in the A' International Packaging Design Awards. Creative and talented advertising agencies, packaging designers, communication design specialists and packaging manufacturers worldwide are called to take part in the packaging design competition by submitting their best package designs.
The main prize of A' International Package Design Competition is a very extensive PR Campaign which includes promotion, advertising, marketing and dissemination of the award winning packaging designs to thousands of media members and press partners. Laureates will be invited to an exclusive gala-night in Como Lake, have their packaging design works exhibited in Italy and will be published in the annual yearbook of best designs. Award winning package designers and companies will also receive the 3D printed metal trophy, the award certificate and will also be able to use "award winning packaging design" logo in their communications.
Since its foundation, the A' International Package Design Competition has achieved a global reputation and a distinctive position among design competitions for professional package designers and creative agencies. Every year, several thousand participants from the whole world send their entries for consideration in the A' International Package Design Awards. The International Juried Package Design Accolades Awards highlight only the very best in the packaging design community; providing a unique opportunity for the best packaging designers to showcase their works to design oriented audiences and media members worldwide.
The last day to take part in the International Packaging Design Awards is on February 28, 2014. Results will be announced to public on April 15, 2014. Entries will be judged by an expert 50-person jury panel composed of academics, professionals and media members. Package designs realized or designed in the last 10 years could be submitted to the competition. Entries could be made online through A' Design Awards and a short presentation is available at http://www.designaward.com.
About A' International Packaging Design Award
The A' International Design Award for Packaging especially aims to reward those designs that demonstrate excellent visual aesthetics, innovative use of new materials and technologies for increased sustainability. By creating incentives for package designers worldwide to come up with better, more sustainable, reusable, recyclable and reduced-material package designs, the A' Design Awards wish to create a better, more beautiful future. In-depth presentation of the accolades could be accessed at http://www.whatisadesignaward.com.