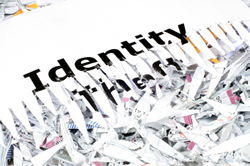 We are focusing on working with business owners and residents now to help educate them about the importance of shredding.
Wixom, MI (PRWEB) September 16, 2014
My Shredding Services is excited to announce that they are now working with both businesses and residents in Michigan to help them find professional shredding services in their community.
MyShreddingServices.com offers free quotes to business owners and residents who are looking for a qualified shredding service in their area. They not only provide price quotes for the residents of Michigan, but all across the United States.
The Detroit-based company has stepped up its efforts to help city leaders encourage everyone to shred their important documents. This comes on the heels of the new Department of Consumer Protection guidelines. The new guidelines highlight the importance of keeping essential documents secure and shredding sensitive documents instead of just throwing them in the trash.
The past year or so, many high profile retail stores have had serious data breaches, prompting officials to issue tips on preventing identity theft. Recent surveys have shown that in spite of the rise in identity theft cases, many businesses and homeowners are still careless when it comes to disposing of sensitive documents.
The New Department of Consumer Protection guidelines summarize the documents which should be shredded. Additionally, they stress the fact that business owners have an obligation to protect their customer's personal banking and credit card information. In spite of the highly publicized data break-ins, many business owners are still not doing enough to protect their customers.
A spokesperson for MyShreddingServices.com had this to say, "We are focusing on working with business owners and residents now to help educate them about the importance of shredding. We will continue working with city leaders as well."
The My Shredding Services website offers free quotes from local shredding companies in Michigan and many other states. Shredding services will shred staples and binder clips as well as offering mobile shredding that can be completed on the spot.
About My Shredding Services
MyShreddingServices.com is a Michigan-based company that offers free quotes from shredding businesses in each local community. Their website provides good tips and information about how an individual or company can protect their information from being stolen by thieves. For more information, visit: http://www.myshreddingservices.com/.
City leaders who would like to place the link on their website can visit: http://www.myshreddingservices.com/yc.html