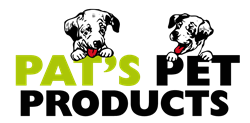 (PRWEB) May 16, 2014
The owner of M&S Solutions, LLC is proud to announce the creation and launch of her new website venture, http://www.PatsPetProducts.com. The website offers a wide variety of pet products with a particular focus on products that emphasize the safety and comfort of both the pet and the pet owner. The owner of the company has always had pets in the past and their safety and comfort has always been very important to her. She was inspired to start her website by her desire to help other pet owners keep their pets safe and comfortable at all times. She built her website to provide products that would keep pets safe without compromising their comfort.
There are many excellent pet products featured within the product lines available on PatsPetProducts.com. The website carries items including pet seat covers to protect your car, dog car seats, cat furniture, pet laser toys, home furniture covers, bird cages, small animal cages, aquarium kits, and much more. In the future, the owner of the company plans to expand her product lines to include many new products that will add to the safety and comfort of both pets and pet owners. By updating the merchandise available in her store, she hopes to have customers return to buy new products for the pets in their lives.
Serving customers and providing them with the information that they need to make good purchasing decisions on PatsPetProducts.com is of extreme importance to the owner of M&S Solutions, LLC. On her website, she plans to make it her priority to respond to customers quickly in regard to any questions that they might have about her products. She welcomes customer feedback and plans to change the website in response to what customers want to see in the future.
To accompany the main website, the owner of the company is also launching a blog located at http://www.PetProductsInfo.com. The blog will feature topics that pertain to pets and pet ownership. She will be focusing especially on different animal supplies and their qualities; she will also provide information about choosing a pet and proper pet care.
About the Company:
PatsPetProducts.com is a division of M&S Solutions, LLC.
****
M&S Solutions, LLC
http://www.PatsPetProducts.com
(636) 556-0338
iePlexus, Inc.
http://www.iePlexus.com