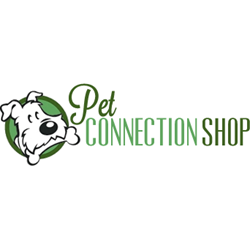 (PRWEB) January 17, 2014
Chago Santiago is proud to announce the creation and launch of his new website venture, http://www.PetConnectionShop.com. The website offers a wide variety of pet products with a particular focus on products geared towards pets with special needs. Santiago was inspired by his own experiences as a pet owner, as he has had dogs and cats for many years and recently owned a tri-pawed dog and experienced what it was like to raise a handicapped dog. After learning what it was like to have a dog with special needs, Santiago wanted to help other pet owners get the products they would need to ensure their pets are comfortable and happy.
There are a grand variety of pet products featured within the merchandise of PetConnectionShop.com, many of them geared towards pets with special needs. The website carries items including dog treadmills, strollers, carriers for dogs, special steps and pet beds, houses and gates, feeders for dogs and cats, kennels, crates, and more. In the future, Santiago plans to further expand the product lines offered on the website. By periodically updating the merchandise, he hopes to encourage customers to return to the website time and time again, in order to see what new items may have been added to the site.
Customer service is a primary focus for Santiago regarding each and every sale made on PetConnectionShop.com. He wants to be positive that every customer that visits his website has the best possible experience by providing them with rich content and valuable information that is based on his own firsthand experience with animals and the products that are available on the website.
In addition to the main website, Santiago is also launching a blog located at http://www.LacysPetBlog.com. The blog will feature topics related to pet care in general such as how to deal with discipline issues with pets and how to train them. Santiago has information on training dogs and is currently training a boxador (boxer-labrador mix). "I want to give tips to pet owners on how to deal with discipline issues and how to better care for your pets," Santiago stated.
About the Company:
PetConnectionShop.com -- a division of CR Merchandising Enterprises, LLC -- is owned and operated by Web entrepreneur Chago Santiago. Santiago is also affiliated with NewLifeFurnishings.com, a website featuring quality kitchen and dining room furniture.
Chago Santiago
http://www.PetConnectionShop.com
(901) 268-5915
iePlexus, Inc.
http://www.iePlexus.com