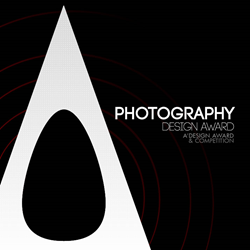 Best photographers will be highlighted.
Como, Italy (PRWEB) March 18, 2014
Today, A' Design Award & Competition announced that the A' International Photography Awards (IPGA) is now accepting submissions. Photographers worldwide are called to submit their best photographs by March 30, 2014. Entries will be accepted from both amateur and professional photographers as well as creative and advertising agencies. Photographers are permitted to digitally enhance or manipulate their photos. Entrants are not restricted by a predefined theme or perspective.
Unlike other photography contests which consider a single photograph for award consideration the IPGA award requires photographers to submit a set of five relevant photos that share the same theme and qualities. Photographers could submit their entries in sub-categories such as Advertising Photography, Architecture Photography, Abstract Photography, Fine-Art Photography, Nature Photography, Still Life Photography, Fashion Photography, Editorial Photography and People Photography. Furthermore there is a special category that is open to entries of any other photographic works.
The IPGA photography contest is judged by leading experts who represent various aspects of the photography and design profession. The composition of the jury is changed from year to year to ensure fair and balanced judging procedure. The jury panel is composed of scholars, photographers, designers and press members who will follow strict guidelines when voting entries. Entries are peer reviewed and anonymously judged. The decision of the jury shall be final.
All award winners will be given the A' Prize which includes a series of PR and publicity services as well as the award trophy, yearbook and certificate of achievement. Each year, A' Design Award & Competition will invite an established curator to organize a special exhibition of best works. Winners of the IPGA awards will have their photographs printed in A2 and exhibited in the annual exhibition in Italy. In addition to exhibition, all winning works will be published in the high-quality, full-color, hardcover annual of best designs. Interviews with the award winning photographers will also be published at Design Interviews platform.
Laureates of the A' Photography Awards will gain global media coverage and true international exposure. Each award winning work will have its description translated to more than twenty languages and receive complimentary press release preparation and distribution service to reach tens of thousands of editors worldwide. Winners will also be invited to join the Gala-Night and Award Ceremony in Italy. There will be five different distinctions: Platinum, Gold, Silver, Bronze and Iron. The number of photography awards will depend on the number of award worthy entries.
The deadline for entries is March 30, 2014, and the results will be announced on April 15, 2014. Photographs that have already been published will be accepted. Photographs taken in the last 10 years could be submitted for award consideration. Entries can be made online at http://www.adesignaward.com.
Photographers are suggested to submit a series of images that cover the same theme. Entries must include a high-resolution main signature image plus four other images. The A' Photography Awards are organized under two phases, participation to first phase is free and photographers are required to upload their works for preliminary selection. Works that pass the elimination round can proceed with nomination. Photos can be in color or black and white. Since entries will be anonymously judged, submitted photos must be clear of any copyright information so that the identity of participants is not revealed; watermarks are not allowed. It is important that the photographers must own all rights to any photographs submitted to the A' Photography Award. This includes, but is not limited to, the documented consent of identifiable human beings (a model release form shall be submitted as a PDF). Photographs submitted could have won the overall award of any other major global photography competition; photographs that have previously won an award will be accepted.
About the A' Photography Awards
The A' International Photography Awards are annually organized to highlight best photographers regardless of their status or past achievements. Entries are open for professional, non-professional, and student photographers on a global scale. The A' Photography Awards were established to support and cultivate photographic culture worldwide by highlighting the most outstanding photography achievements annually.
About the A' Design Award & Competition
A' Design Award & Competition annually organizes over hundred different design competitions and contests to highlight good design practices and principles in all creative fields. The aim of the A' Design Award & Competition is to push creative professions forward by creating a global incentive for designers, photographers, artists and architects worldwide to come up with superior works. Discover A' Design Award & Competition at http://www.whatisadesignaward.com.