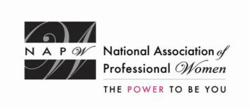 My proudest moments as an educator come when the students understand and master what I teach them.
Garden City, NY (PRWEB) March 04, 2014
NAPW honors Bernadette Y. Quander, author/publisher, as a 2013/2014 Professional Woman of the Year for leadership in business and education with this prestigious distinction. As the largest, most-recognized organization of women in the country, spanning virtually every industry and profession, the National Association of Professional Women is a powerfully vibrant networking community with over 600,000 members and nearly 400 Local Chapters.
Ms. Quander has been involved in the teaching profession for the last ten years, working with children in kindergarten to young adults in both public and private school visual art and design programs. "My proudest moments as an educator comes when the students understand and master what I teach them," says Ms. Quander.
As a passionate educator, Ms. Quander succeeded in building a reputation for being an exceptional, no-nonsense teacher. Her ability to recognize that students learn in different ways enabled her to employ effective teaching techniques specific to each student's learning style adaptive for her visual arts curriculum.
Like most budding entrepreneurs, Ms. Quander felt the need to share her expertise with the world so she turned her talent for business and writing into "Tall Tales 509" (TT509), which is a conduit to bridge the gap between students dropping out of school and excelling and believing in their ability to read, write and understand a great story; their great story. "TT509" published its first title, "Sabre de Pleiades©," the beginning installment of a nine-book series in November 2012. The second book of the series, "The Toddist©," will be out fall of 2014. An upcoming title, "My Brother Gabe©," written by a talented high school senior is planned for release in early summer of 2014.
Ms. Quander received her master's degree in education from Regis University with emphasis on the role of quality leadership. She is a member of the Independent Book Publishers Association and The Society of Children's Book Writers and Illustrators.
NAPW provides an exclusive, highly advanced networking forum to successful women executives, professionals and entrepreneurs where they can aspire, connect, learn and achieve. Through innovative resources, unique tools and progressive benefits, professional women interact, exchange ideas, advance their knowledge and empower each other.