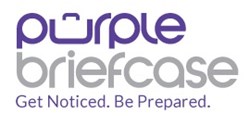 Due to its social framework, Purple Briefcase is a purpose-specific (yet fun) place to learn career readiness.
Rochester, NY (PRWEB) January 29, 2014
Purple Briefcase, Inc. announced today the successful launch of their online career readiness platform. The system is an innovative solution that helps college students and recent graduates stand out in the increasingly competitive job market. Students and their parents are now more than ever engaged and aware how career readiness impacts their success after college, as well as the return on their college investment.
Purple Briefcase is a career preparation platform, empowering students and college graduates to standout in today's competitive job market. The technology is built on an interactive, video content learning experience, which expands student engagement in their career development process which results in improving their school's job placement success. Universities are delivering the Purple Briefcase platform to their students and alumni to help deliver career ready graduates.
One of the most unique aspects of Purple Briefcase is that it uses a recipe-like methodology to deliver career education. They have developed Purple Score: which is a measurement of a user's career readiness. What is impressive is that the system suggests activities or education needed to increase the user's Purple Score which also translates into the building of the student's career readiness.
Building the technology around social media, video content and real-life advice from industry leaders allows the user experience to be engaging. Due to its social framework, Purple Briefcase is a purpose-specific (yet fun) place to learn career readiness.
Purple Briefcase is led by two recruitment industry leaders, Brian Keenan and Allie Keenan, who are each bringing 20+ years of business experience to this team. Brian and Allie are not first time entrepreneurs, they previously built a very successful recruiting firm which was later sold to a large, international education company.
Schools and colleges in all location and any size can now leverage the power of Purple Briefcase's solutions to equip students, faculty and administration with a process that prepares students through the simple yet powerful notion of "Get Noticed. Be Prepared".
For more information contact Purple Briefcase at 585-678-9395 or visit us online http://www.purplebriefcase.com or email media(at)purplebriefcase(dot)com.