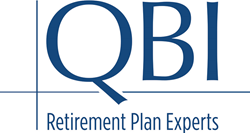 With this service, employers have the opportunity to relax about several important fiduciary obligations and focus on what matters most to them." ~ Nick Stonnington, QBI President and CEO
Woodland Hills, CA (PRWEB) December 18, 2014
QBI, a leading provider of administration and consulting services for qualified retirement plans, is pleased to announce a new service to provide 3(16) fiduciary support to sponsors of qualified retirement plans. The program, offered by QBI affiliate Fiduciary Administration, LLC, allows an employer to reduce their fiduciary risk and liability by appointing a qualified professional to oversee plan operations and introduce plan management controls.
The 3(16) fiduciary is named as the "plan administrator" and is responsible for the general operation of the plan. This expert takes on formal responsibility for overseeing many important activities including proper plan documentation, filings, communications, and reporting. By delegating this role to a qualified professional, an employer may confidently maintain a compliant plan with respect to these oversight responsibilities and reduce or eliminate their fiduciary risk associated with this role.
"We strongly believe that QBI clients who sponsor qualified retirement plans would benefit by appointing a 3(16) fiduciary to take ownership of this important responsibility," notes QBI President and Chief Executive Officer Nick Stonnington. He adds, "Employers start retirement plans to invest for their futures and those of their employees, not to become compliance experts. Missteps can be costly and distract from the goal. With this service, they have the opportunity to relax about several important fiduciary obligations and focus on what matters most to them."
Fiduciary Administration has contracted with ERISA SMART for delivery of 3(16) services. ERISA SMART is led by David Donaldson, a former Federal Agent and Senior Investigator for the Department of Labor's Employee Benefit Security Administration. In his tenure with the DOL, Mr. Donaldson observed common failures of plan fiduciaries and is, today, an expert in guiding companies to establish good processes and procedures to avoid compliance related penalties and other actions. He observes, "Many trustees delegate their day-to-day operational responsibilities to employees who are unfamiliar with the complexities and requirements of qualified plan compliance. The result can be costly in terms of penalties and other legal actions, not to mention the expense of the time it takes company executives to respond to these issues." As President and CEO of ERISA SMART, Mr. Donaldson and his staff provide services to take responsibility of these important fiduciary tasks to ensure the plan stays on track and allow clients and their advisors to focus instead on helping participants achieve better retirement savings outcomes.
QBI is planning to launch an educational campaign in early 2015 to help financial advisors, accountants and other industry professionals understand the features and benefits of introducing this service to their clients. For more information, please contact Peter Stephan, AIF, at 949-373-7803.