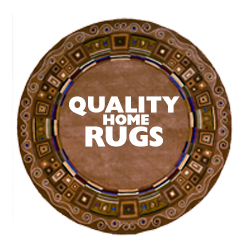 (PRWEB) May 05, 2014
John and Lynda Whitfield are excited to announce the creation and launch of their new website venture, http://www.QualityHomeRugs.com. The website features many different styles and patterns of outdoor rugs, runners, area rugs, and shag rugs to help change the look of someone's home. The Whitfields enjoy all kinds of do-it-yourself and home improvement projects. They have realized that changing the look of the floor has a drastic impact on the look of the space. Sometimes all that you need to alter the style of your home is a rug. Knowing this, the Whitfields were inspired to start a business supplying affordable options for floor covering.
There are many high quality rugs featured within the merchandise of QualityHomeRugs.com. The website offers Couristan rugs, contemporary styled rugs, soft shag rugs, area rugs with a circle and triangle design, traditional style rugs, and much more. In the future, the Whitfields plan to continue looking for new and exciting designs to add to the products already listed on their website. They plan to use customer feedback to select new products that will fit in with what customers want to see on the site. By updating the site frequently, they hope to have customers return to the website for their future floor covering needs.
Providing high quality floor coverings at prices that can fit into a home decorating budget on QualityHomeRugs.com is of utmost importance to the Whitfields. They want to make sure that all of their products are high quality and long lasting rugs that are available in great styles and designs. By providing these rugs at prices that people can afford, they hope to enable customers to make more changes to their living spaces.
To complement the main website, the Whitfields will also be launching a blog located at http://www.QualityRugsBlog.com. The blog will feature topics related to rugs and home decoration. It will discuss the way that adding a rug can drastically change the style of the room. Through the blog posts that are written, the Whitfields hope to provide customers with quality information that will help customers make informed purchasing decisions.
About the Company:
QualityHomeRugs.com is owned and operated by Web entrepreneurs John and Lynda Whitfield.
****
John & Lynda Whitfield
http://www.QualityHomeRugs.com
(860) 337-4010
iePlexus, Inc.
http://www.iePlexus.com