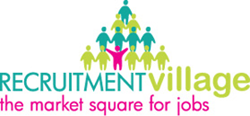 These challenges can be overcome as most private organizations have shown that they can thrive through multiculturalism and there are several reasons to be optimistic about the success of Emiratisation
Dubai, UAE (PRWEB) May 06, 2014
In recent years, Dubai has built a solid reputation as the proverbial land of greener pastures. Jobs in Dubai for freshers, skilled and professional workers abound with many business organizations winding their way to the emirate as their jump off point in their endeavour to further their reach in the region.
Curiously, with the ample work opportunities offered by the influx of these companies, many Emiratis still prefer to work in the government sector, with only 9.7 percent of the 225,000 strong local workforce employed in the private sector.
This and other issues related to Emiratisation were highlighted during the Careers UAE 2014 held from April 21 to 24 at the Dubai World Trade Centre. The career fair sought to bring together UAE nationals, the best recruitment agencies in Dubai and private business organizations. The exhibition featured over 160 private companies offering employment and training opportunities.
Emiratisation, on the other hand, is an initiative launched by the United Arab Emirates government to entice Emiratis to join the private sector instead of working for government agencies.
Various proposals have been made to counter the impediments to Emiratisation including the freeze of hiring Emiratis for government posts, the replacement of expatriates in some private organizations in favor of the locals and even tweaking the country's educational system to emphasize the merits of achievement and hard work.
According to a news report published online by Gulf News, one of the biggest challenges in luring Emiratis to join the private sector is the working hours. Some private companies have even made arrangements to ensure the female Emiratis work on the morning shift while others try to entice locals to join them by offering attractive perks including vacations for those who are getting married and loyalty allowance.
Another report made by BBC News Dubai highlights another key impediment in attracting Emiratis to join the private sector – the salary. According to the report, the average starting salary for a government post is at $7,000 per month, a figure which many private organizations deem to be too steep.
"The key impediments to Emiratisation are hinged on the difference between the education and workplace expectations between private organizations and the Emiratis. However, these challenges can be overcome as most private organizations have shown that they can thrive through multiculturalism and there are several reasons to be optimistic about the success of Emiratisation," a representative of online recruitment portal Recruitment Village said.
To get more fresh updates on employment news and tips for advancement in career, Dubai locals and expats can check Recruitment Village's website.