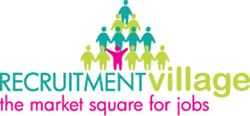 Find the business associations or industry organisations relating to your desired positions and seek advice. Get in touch with friends or previous co-workers for leads.
Dubai, UAE (PRWEB) July 22, 2014
The UAE economy is looking more than just upbeat. This economic prosperity has led to a rise in the demand for labour — in various sectors. From engineering to finance, from hospitality to gas and oil, a growing number of companies in different industries are taking to the job market and looking to hire fresh, new talent. But along with the rising demand for new employees comes the growing competition between experienced professionals and freshers.
The Recruitment Village recently revealed exactly how freshers could gain an edge over an experienced workforce — leveling the so-called playing field. The premium database for CVs just published a guideline to land UAE jobs for freshers, highlighting six essential points.
According to Recruitment Village, "The UAE is one of the most desirable places to live and work. With the growing economy, opportunities and lifestyle in the UAE, landing a job can be challenging but not impossible. A quick review of the job posting websites reveals thousands of opportunities in all industries. So how do you start?"
A good start would be to work on career goals. The Recruitment Village recommends freshers to aim for a full-time job. This guideline also applies to individuals who are already working but may be looking to move to another job. A clear and definitive career goal will allow freshers and other job seekers to simplify their search.
Once a career goal has been set, the Recruitment Village says that spending time on the CV could make or break any job search. In addition to ensuring that the document is free of any errors, the Dubai-based resource encourages job seekers to tailor the CV to highlight the outlined requirements. Addressing the key criteria for a specific job helps hiring managers, headhunters, and recruiters focus on specific applications. CVs that do not meet essential requirements for the job may get tossed in the bin.
This is why creating a solid CV is critical. It is so critical to landing employment that many candidates opt for job consultancy in Dubai. Aside from pointing job seekers in the right career direction, job consultancy also passes on valuable tips to creating the perfect CV — a significant assistance for job seekers with minimal to no experience.
The third key move for freshers to land jobs in the UAE is to maintain a journal. Understandably, a job seeker is bound to send off CVs to multiple companies and keeping track could get overwhelming. Instead of making a mental note of these applications, the Recruitment Village offers that a journal will be a good reference should companies start to call.
The fourth key move to make is to establish a network. The Recruitment Village recommends, "Find the business associations or industry organisations relating to your desired positions and seek advice. Get in touch with friends or previous co-workers for leads."
In some instances, companies might not advertise their job openings. Some industries actually rely on an exclusive network to pool talent.
The fifth key move is to create an online CV. The Recruitment Village offers a simple three-step process to uploading résumés in its website: 1) Sign up; 2) Create village profile, and 3) Begin search.
"Recruitment Village is completely free to job seekers who allow their CV's to be searchable and grant access to employers. Our helpful, friendly community takes the hassle out of the recruitment process for employers too, acting as a flat fee recruiting service that bridges the gap between online advertising and traditional agency recruitment," states the online CV database.
From hiring directors to recruiters, Dubai job seekers can expect to be put in touch with a variety of decision makers and key professionals in human resources through the help of Recruitment Village. The CV database also frequently publishes tips on wide-ranging features on getting hired and announces upcoming job fairs in the region.
Founded in 2012, Recruitment Village provides support to freshers and experienced professionals who are not just looking for employment, but rather a stable career in the UAE. Backed by a strong community, the Recruitment Village is able to match the right applicants to the right employer, and vice versa.
For more job tips and news on career fairs in Dubai and around the UAE, visit the Recruitment Village today.