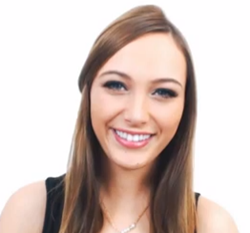 Recurring billing has never been easier!
St. Louis, MO (PRWEB) January 30, 2014
1AutomationWiz.com the original leader in ecommerce marketing automation software, announces the formal release of an all new update to the recurring billing module of their highly-rated all-in-one shopping cart system.
With this new release, 1AutomationWiz.com's offers a new streamlined interface designed for clarity and ease of use, making it easier than ever for online marketers to use recurring billing as part of their marketing strategy
The new and improved 1AutomationWiz.com introduces the following features to make collecting recurring payments an easier process for internet marketers.

Streamlined user interface for simplicity and clarity
Enhanced email design and control to support merchant branding
Increased rebill control for more efficient income collection
Self-service cancellation option for customers
Additional reports to forecast and plan recurring income
Contact searching for more targeted marketing
Expanded autoresponder controls to automate subscription changes and reduce hands-on time
Enhanced recurring order export function for more in-depth analysis (lifetime value, average lifespan, etc.)
"These are the features our subscribers wanted most," says Don Schnure, president of 1AutomationWiz.com. "With these new changes in place, I expect our users to be really excited about this new recurring billing update."
The development team at 1AutomationWiz.com reviewed customer feedback to discover features their customers wanted most. Recommendations in hand, they integrated those suggested improvements to build on their existing success as a provider of comprehensive, easy-to-use "all-in-one" ecommerce software.
The enhanced 1AutomationWiz.com offers a 28-day free trial right now at http://www.1automationwiz.com.
About 1AutomationWiz:
A leader in the ecommerce solutions marketplace since January, 2001. 1AutomationWiz.com software integrates shopping cart software with autoresponders, email marketing tools, affiliate tracking software, digital delivery, web forms and other marketing components to create a one-stop solution for automating the ecommerce needs of both off and online businesses.
A privately held corporation, 1AutomationWiz.com has offices in the United States and Canada.