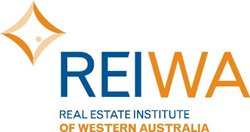 REIWA studies all the variables, not just the influential ones, for oftentimes, the overlooked contributory factors rise to stabilise market conditions.
Perth, WA (PRWEB) April 14, 2014
After a long spell of optimism in the real estate industry (with more people buying, flexible payment provisions, and competitive prices of property), economists are projecting challenging times up ahead for the industry. In different parts of the country, fluctuations in real estate prices have been observed, and increasing unemployment is also likely to impact the buying inclination and power of Aussies. Naturally, these are all concerning developments, but REIWA agents are encouraging those hoping to sell their house and land to take a smart approach toward the process instead of being crippled by the current unstable conditions and the projected downturn for the industry.
Despite the discouragement of the Reserve Bank of Australia in borrowing and making investments for housing because the extended plateau of strong market conditions is not going to last any longer (http://www.theaustralian.com.au/news/latest-news/rba-warns-on-rise-and-fall-in-real-estate/story-fn3dxity-1226873538238), the Real Estate Institute of Western Australia continues to lead their selling clients in scoring great deals now. Armed with reliable statistical data and strong selling techniques, they're making all the pessimistic projections immaterial.
REIWA studies all the variables, not just the influential ones, for oftentimes, the overlooked contributory factors rise to stabilise market conditions. For example, the number of immigrants coming to the country (both for employment and establishment of their own businesses) is ever-growing, and a significant percentage of them are looking for houses and land to move into, or property in which they can set up their business. Another one to consider is the growing number of commercial establishments brought in by foreign investors. Therefore, even if a lot of Aussies are getting laid off and concerned with their finances, and are driven to manage their finances conservatively, there's still an audience for new structures, house and land provisions, and other properties for sale in Western Australia and the rest of the country.
For those who are looking to sell during this time and the coming months, the organisation is ready to help. REIWA's tips on selling and how to take advantage of "purchase triggers" consistently prove to be valuable for property sellers because these were formulated to consider market limitations and then come up with solutions that work against these limitations. Likewise, they offer other services (such as guidance on how to increase property values) that can make the selling process even more efficient so potential buyers would fully engage, make an attractive offer, and quickly seal the deal.
With REIWA, it's crucial to understand market trends, but what's more important is to be able to make smart real estate decisions without depending too greatly on these trends. REIWA has a bounty of informative materials on property selling; visit http://www.reiwa.com.au to find useful information and services to assist your process.