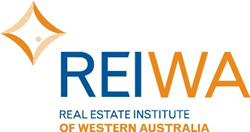 The new system will be much more efficient, cost effective and help small business to get on with business.
WA, Australia (PRWEB) November 25, 2014
REIWA, Western Australia's peak body for the real estate profession in the state, recently conveyed its support for what it calls a "suite of changes" finally initiated by the State Government, and commends the state for reducing red tape delays. The WA real estate institute welcomes the prospect of a faster approval process for building applications and, consequently, the prevention of delays in construction.
REIWA President David Airey remarks that the improvements will save homebuilders an enormous amount of money, possibly hundreds of thousands of dollars, in interest and rent bills, since their homes can be built faster.
What are these changes?
The changes will streamline the process for approval on domestic building work, lending a degree of uniformity, which previously has been marred by getting approvals from various councils.
Anyone who has ever gone through a renovation in WA knows that seeking approval to have a home office, a patio, or even a driveway changed meant going through different councils that had different rules about such changes. For many in the building industry, this has been a bane in the state's planning landscape for many years now.
The more streamlined system also aims to benefit small-to-medium businesses, and not just individuals looking to renovate their properties. In the new system, SMEs no longer have to get approval to change a property from one permitted use to another.
In REIWA's released statement, Mr. Airey explains, "Currently the lease and rent can't start until the planning approval is given for a change of use that, more often than not, is a permitted use — but the local authority's planning scheme will still require the applicant to go through an approval process which can take two or three months."
He further adds, "The new system will be much more efficient, cost effective and help small business to get on with business."
Another key change to the system involves speeding up the building process for builders, cutting down on delays in the valuation process for conveyancers, buyers and sellers, and agents — slashing them by up to 10 days. The speedier process includes opting for an Electronic Valuation Request.
With a better approval process, those in the industry hope that the councils will gain greater focus on creating and developing far more complex projects, with an emphasis on development projects. This should also allow the state to stimulate the market, and anticipate and meet the needs of a growing population.
REIWA is Western Australia's real estate institute, and it aims to make the selling, leasing and buying of property as clear cut as possible for all Western Australians. The member-owned organisation represents over 1,100 agencies and more than 80 percent of operating real estate agents in WA.
For more news and exciting developments in the industry, explore REIWA's website today.