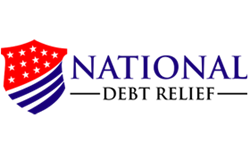 Consumers will have a better chance at saving more money if they enlist the help of their friends.
New York, NY (PRWEB) April 08, 2014
National Debt Relief published an article last April 2, 2014, that discussed how consumers can be motivated to save. Through the article titled "7 Ways You Can Save Money Through Your Friends," the debt relief company hoped that consumers can increase their savings by collaborating with friends.
According to the article, saving will help the consumer build up their future. But the article also acknowledged that committing to save is easier said than done. One of the reasons, as the article mentioned, is because the consumer is required to change some financial habits.
But if the consumer will save together with their friends, the article believed that the whole ordeal will be easier to commit to. Not only that, the success rate will be higher.
With that, the article provided 7 different ways that consumers can use their friends to motivate themselves to save more money.
1. Take advantage of group rates. When travelling or buying any ticket, the consumer can avail of discounts when they buy more than one. Group rates will not only give consumers discounts, they can also plan activities with their friends.
2. Buy bulk items in the grocery. When shopping together with friends, the consumer can purchase the same things in bulk and split it after checkout. Since bulk buying generally makes the individual item cheaper, some form of saving actually happens.
3. Work out with friends. This suggestion includes jogging, biking or hiking with friends. The consumer gets to exercise while saving on gym memberships.
4. Potluck during get-togethers. When organizing dinners or get-togethers, the consumer can suggest to friends that they bring one dish to share. That way, everyone can taste different dishes without costing too much.
5. Utilize the skill of a friend. The consumer is also advised to use the skill of a friend instead of hiring a professional to do it. That way, they can save on money and still have the repair or task done by someone who is adept at it. They can trade skills and favors.
6. Swap things with friends. If a friend has books or movies that the consumer has yet to read or watch, they can swap. That way, they can enjoy more entertainment materials without spending a lot.
7. Compete for the highest savings. A direct way to save is to compete with friends. That way, the saving efforts will be more fun. The article believes that a friendly competition can help consumers achieve their saving goals.
National Debt Relief believe that consumers will have a better chance at saving more money if they enlist the help of their friends. There is nothing like the influence of friends that can motivate each other to reach financial targets.
To read the rest of the article, click on this link: http://www.nationaldebtrelief.com/7-ways-can-save-money-friends/.
National Debt Relief have helped thousands of consumers get out of debt through debt settlement. The debt relief company also built up their website to provide consumers with an online source of financial articles. They have published hundreds of articles about debt relief, personal finance and other credit management tips.