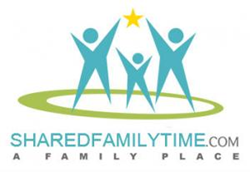 (PRWEB) June 19, 2014
Barbara Acee Walker is proud to announce the creation and launch of her new website venture, http://www.SharedFamilyTime.com. Featuring a wide assortment of items that families can use when spending time together including board games, outdoor activities, fire pits, and children's books, the website is a convenient one-stop-shop, allowing families to spend more time together instead of spending time searching multiple sites online. Acee Walker was inspired to start her website when she realized that children and parents weren't getting the opportunities to spend quality time together. She wanted to build a website that was focused on helping families find a way to unplug and spend time with each other in a more meaningful way.
SharedFamilyTime.com is full of many quality products that promote family togetherness. The website offers both indoor and outdoor activities that families can enjoy. Among the many items offered are badminton sets, softball gloves, board games, bocce ball sets, fire pits, patio heaters, Christian books, puzzles, educational toys, and much more. In the future, Acee Walker plans to add some free trade products within her site to give families a chance to support other families all around the world, with the hope of improving their lives and supporting the world community.
Providing products that truly promote family interaction and communication within the merchandise of SharedFamilyTime.com is of extreme importance to Acee Walker. She would like to steer away from providing electronics that encourage family members to spend time withdrawn and alone and provide products that families can use to really get to know each other and spend time together on a regular basis.
To complement her main website, Acee Walker is also launching a blog located at http://www.FamilyTogethernessBlog.com. With the focus on building stronger family relationships, she will discuss how to use the items on the site to create experiences that will bring family members closer and build memories. Acee Walker will also be providing information about how families can communicate with each other in a fun way and how they can relate with each other, their community, and the broader world community.
About the Company:
SharedFamilyTime.com is owned and operated by Web entrepreneur Barbara Acee Walker.
****
Barbara Acee Walker
http://www.SharedFamilyTime.com
(910) 319-0021
iePlexus, Inc.
http://www.iePlexus.com