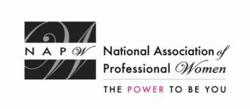 Garden City, NY (PRWEB) March 25, 2014
NAPW honors Cathy J. Armstrong-Coderre, deputy sheriff at Palm Beach County Sheriff's Office as a 2013/2014 Professional Woman of the Year for leadership in law enforcement with this prestigious distinction. As the largest, most-recognized organization of women in the country, spanning virtually every industry and profession, the National Association of Professional Women is a powerfully vibrant networking community with over 600,000 members and nearly 400 Local Chapters.
Ms. Armstrong-Coderre is a 25-year veteran of law enforcement in Florida's Palm Beach county. Her skills and areas of expertise include crime prevention, criminal investigations, public safety, criminal justice and exceptional knowledge of firearms.
Known for incorporating honesty and integrity into her role as county sheriff, whether performing routine paperwork or handling crime scene cases, Ms. Armstrong-Coderre is always the consummate professional. She is currently involved with several Fraternal Order of Police local district and state committees. She is also trained and well-versed in homeland security, dignitary protection, self-defense, emergency management, field training and interrogation making her uniquely qualified for her highly esteemed position in law enforcement.
Ms. Armstrong-Coderre has demonstrated an exceptional ability for details and sound judgment, acquired through years of personal experience interviewing suspects and using tact in dealing with victims and offenders. In this respect Ms. Armstrong-Coderre leads by example. An inspiration to all who are touched by her devotion to her work in law enforcement, Ms. Armstrong-Coderre is admired as a role model for her passion and determination in achieving personal excellence.
NAPW provides an exclusive, highly advanced networking forum to successful women executives, professionals and entrepreneurs where they can aspire, connect, learn and achieve.