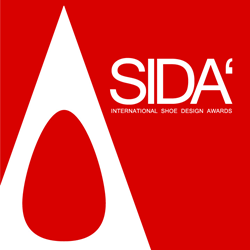 Best shoe designs will be highlighted.
Como, Italy (PRWEB) March 03, 2014
A' Design Award & Competition today announced that the Annual International Shoe Design Awards (ISDA) are now open for entries from fashion designers and footwear manufacturers worldwide. The ISDA accolades are looking for best shoe designs that demonstrate outstanding creativity, ingenuity and originality.
Entries to the International Shoe Design Awards will be peer reviewed and anonymously judged by a grand jury panel of magazine editors, professional designers and scholars. The best shoe designs will be selected based on criteria such as stability, flexibility, comfort, ergonomics, choice of materials, visual appeal, originality, timeliness of design as well as production techniques and finishing quality.
Award winning designs will be given a special winners' kit which includes PR and publicity services in addition to the award trophy, yearbook of best designs, design excellence certificate and an exclusive invitation to the award ceremony in Como Lake, Italy. Award winning shoe designs will also be exhibited offline and online.
Entries to the International Shoe Design Awards can be made online at http://www.adesignaward.com until March 30, 2014. Results of the Shoe Design Awards will be announced to public on April 15, 2014 and the award ceremony will be held on August 9, 2014 at Villa Gallia, Como Lake, Italy. Further information such as entry guidelines, list of jury members, evaluation criteria and award levels could be found at the A' Design Awards website.
About the International Shoe Design Awards
International Shoe Design Awards aims to highlight, feature and recognize original and outstanding shoe designs from all countries. The ISDA accolades aims to separate original and creative shoe designers from the rest of the actors in the footwear industry by honoring them with a prestigious award. The ultimate aim of the ISDA program is to create an incentive for worldwide manufacturers and shoe designers to come up with original shoe designs that are not only highly creative but also functional and comfortable.
About the A' Design Award & Competition
A' Design Award and Competition, established to promote and create awareness for good design practices and principles, are organized annually in a wide-range of creative categories to celebrate and spotlight best designs, products and projects worldwide. The aim of the A' Design Awards is to push designers and companies from all countries to come up with superior product designs that benefit society. Learn more about A' Design Awards at http://www.whatisadesignaward.com.