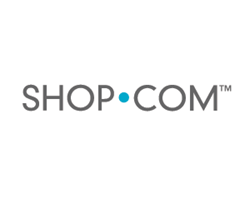 Greensboro, NC (PRWEB) August 01, 2014
The new SHOP.COM mobile app is now available for free on both Google Play and iTunes. The announcement will be featured at SHOP.COM's International Convention happening August 7-10 at the Greensboro Coliseum.
"The new application has been completely redesigned and this is the first public beta release. Speed, simplicity, performance and functionality were the focus in developing the application," says Steve Ashley, VP of Mobile and Social Media for SHOP.COM.
The SHOP.COM mobile app has a clean design with the most popular functions readily accessible on the front page. "We know that shoppers want to have a shopping application that is as fast and efficient as possible. With our new mobile app, customers can search, add products to their cart and check out quickly and easily," says Kevin Curley, Director of Mobile Development for SHOP.COM.
The company seeks to set the standard for mobile commerce, having been named the fastest growing mobile retailer in 2014 by Internet Retailer magazine. "The SHOP.COM mobile app helps consumers save time and money with comparison shopping and access to product reviews and information," says Curley.
Consumers can also get paid to shop with the site's Cashback program. Consumers can earn up to 50% Cashback on their purchases, in addition to getting the best prices on everything from sporting goods to groceries.
Consumers can find the free app by searching "shop.com" on Google Play or iTunes.
ABOUT SHOP.COM
SHOP.COM is the e-commerce platform of Market America, Inc. Through SHOP.COM consumers have access to over 40 million products, including Market America exclusive brands and thousands of top retail brands. By combining Market America's entrepreneurial business model with SHOP.COM's powerful comparative shopping engine, Cashback program, Hot Deals, Shop Buddy™, social shopping integration and countless other features, the company has become the ultimate online shopping destination.
For more information:
United States: http://www.SHOP.COM