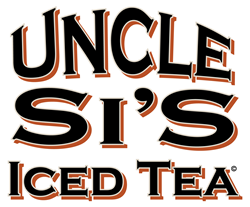 "When we learned about a contender named Uncle Sigh, it was irresistible."
Louisville, Kentucky (PRWEB) April 30, 2014
Spectators at this year's running of America's most famous horse race will be saying, "Hey Jack! Check out those pants!" when they see Uncle Si's Iced Tea gracing jockey Irad Ortiz, Jr.'s jockey pants atop thoroughbred contender Uncle Sigh. As the horse and the brand converge, Ortiz will proudly fly the colors of America's newest beverage – Uncle Si's Iced Tea.
Chinook USA, LLC, the Kentucky-based producers of Uncle Si's Iced Tea, partnered with Ortiz and Wounded Warrior Stables for this year's 140th running of the race.
"When we learned about a contender named Uncle Sigh, it was irresistible," said Mark Gundersen, Chief Marketing Officer of Chinook USA. "Besides the names, Uncle Sigh and Uncle Si's Iced Tea are both making their debuts, and they're both about living well and wild in the good ol' USA."
Uncle Sigh and the Wounded Warrior Stables presented an ideal partnership opportunity for Uncle Si's Iced Tea, Duck Commander Family Foods and Chinook USA. Chinook USA will also be sponsoring the "Uncle Si's Iced Tea Classic" on the Thursday, May 1 at Churchill Downs.
Uncle Sigh is owned by Wounded Warrior Stables (George "Chip" McEwen and Anthony Robertson) and is trained by Gary Contessa. "Wounded Warrior Stables donate 10% of any purses or sales to wounded vets, and we're proud to be associated with them," added Gundersen.
Jockey Irad Ortiz, Jr., with 2014 earnings of $4 million on 88 wins, capped off a stellar year in 2013 by ending up sixth on the North American leader board with $14,344,538 in earnings from 223 wins. Ortiz will be sporting Uncle Si's Iced Tea colors on his pants, and Uncle Sigh will be showcasing an Uncle Si's Iced Tea horse blanket and flysheet.
Uncle Si's Iced Tea shot out of the gate when it premiered at the Duck Commander 500 at Texas Motor Speedway in Ft. Worth Texas on April 5, 2014. Uncle Si's Iced Tea will soon be available nationwide in four flavors: Sweet, Un-Sweet, Peach and Half & Half (½ tea and ½ lemonade).
To learn more about Uncle Si's Iced Tea, please go to: http://www.DrinkUncleSi.com.
ABOUT DUCK COMMANDER FAMILY FOODS:
Duck Commander is a family-owned and operated business that was established in 1972 by Phil Robertson and based in West Monroe, Louisiana. What once began as a duck call centered company has grown into a multi-million dollar empire. Duck Commander products, which now include much more than just duck calls, have been sold in all fifty states and in several countries and encompass lifestyle brands including Duck Commander duck-hunting merchandise, Buck Commander deer-hunting merchandise, Duck Commander apparel, Duck Commander Wine, Duck Commander Family Foods, and more. Each of the Duck Commander brands was created with a focus on bringing family together. It is their motto of faith, family, and ducks that has resonated with fans at their speaking engagements and on A&E's No. 1 cable show "Duck Dynasty." Their perseverance, business savvy and knack for storytelling also landed them at the top of the New York Times' Best Sellers list three times with titles "The Duck Commander Family," "Happy, Happy, Happy: My Life and Legacy as the Duck Commander," and "Si-cology." In early 2014 the brand revealed a multi-year sponsorship of both the Duck Commander Independence Bowl and Duck Commander 500 at Texas Motor Speedway. For more information, please visit http://www.duckcommander.com.
ABOUT CHINOOK USA:
Chinook USA brings existing and new-to-market beverage brands to the global market. The Company specializes in beverage development, marketing, sales, and distribution. Chinook USA is the exclusive licensed producer of Uncle Si's Iced Tea for Duck Commander Family Foods, and is a privately held company based in Prospect, Kentucky. Visit: http://www.chinookusa.com.