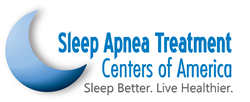 Dublin, GA (PRWEB) April 03, 2014
Sleep Apnea Treatment Centers of America (SATCOA) recently expanded to include urgent care centers in partnership with Hillcrest Urgent Care. The company's goal and mission is to assist in lowering the 80 percent incidence of undiagnosed and untreated individuals suffering with obstructive sleep apnea (OSA). This condition is defined by pauses in breathing that can last a few seconds to minutes, and occur as little as 5 to greater than 30 times per hour.
"When people live with sleep apnea without treatment, it increases their risk for a higher incidence of life-threatening conditions such as high blood pressure, heart disease and failure, diabetes, and stroke," said Jeffrey L. Silveira, MD, Founder and Chief Executive Officer of SATCOA. "Unfortunately, some patients come to Hillcrest Urgent Care due to an emergent problem with their blood pressure and uncontrolled diabetes. Until now, Hillcrest Urgent Care was only able to treat the immediate issue at hand but now can help patients on a number of different levels."
At-risk patients are identified at Hillcrest Urgent Care's Dublin, Eastman, and Milledgeville locations, and then are scheduled for a diagnostic consultation. Once a diagnosis of sleep apnea has been confirmed, the patient can begin treatment with the option of radiofrequency ablation(RFA) therapy that uses the only in office Food & Drug Administration (FDA)-approved device known to help cure sleep apnea.
"RFA works by directing small amounts of temperature-controlled and targeted energy to the base of the tongue in the back of the throat," added Dr. Silveira. "Following RFA, the treated area heals; tissue is tightened and thus reduced in size. This tightening and reduction directly prevents the tongue from blocking the airway while the patient sleeps, reducing and virtually eliminating sleep apnea. One hundred percent of RFA patients experience some improvement and we have found a 73 percent cure rate at our other facilities."
RFA is a quick and effective, minimally invasive in-office procedure. A series of brief treatments are delivered over several months to achieve the best results. "If you are diagnosed with sleep apnea, you no longer need to fear that you will be forced to wear a continuous positive airway pressure (CPAP) mask for the rest of your life," said Ann Miller, SATCOA's Chief Operating Officer. "When a cure is possible, there is no reason for a sleep apnea sufferer to wait until he or she has a health crisis to prompt seeking out treatment. After a couple of months, with just minutes of treatment, these individuals will be healthier and also reap the benefits of sound and restorative sleep."
About Sleep Apnea Treatment Centers of America (SATCOA)
Sleep Apnea Treatment Centers of America is revolutionizing the field of sleep medicine by offering patients a safe, minimally invasive, curative alternative to a lifetime of continuous positive airway pressure (CPAP) machine usage, or other more invasive options. Sleep Apnea Treatment Centers of America currently are located in Dallas, TX, Savannah, GA, Statesboro, GA, Albany, GA, Douglas, GA, and Tampa, FL. In partnership with Hillcrest Urgent Care, the company has expanded to Dublin, Eastman, and Milledgeville, Georgia. The company's mission is to help sleep apnea patients and their families by offering the most effective treatment solution. To learn more, visit curemysleepapnea.com, like us on Facebook or follow us on Twitter.
About Hillcrest Urgent Care
Hillcrest Urgent Care is dedicated to providing patients with high quality and prompt care at an affordable price. Excellent customer service is the hallmark of its brand of care. Convenient hours every day of the week with no appointment necessary, Hillcrest Urgent Care is an alternative to busy emergency rooms to treat all minor illnesses and injuries.