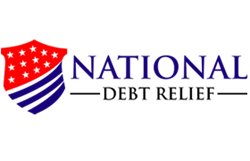 Credit cards have been given a bad publicity because of the financial difficulties that consumers have gone through with credit card debt.
Dallas, TX (PRWEB) March 03, 2014
National Debt Relief understands how credit cards have been given a bad publicity because of the financial difficulties that consumers have gone through with credit card debt. But while this is true, the debt relief website believes that there are certain payments that should be paid with credit cards.
This is the reason why they wrote the article titled "5 Credit Card Uses That Are Actually Smart" and published it on March 2, 2014.
The article mentioned that although the company believes this, they still encourage consumers to be responsible with their credit card purchases. Not only that, they should be smart about where they will use their cards. With this, the article revealed the 5 uses of credit cards that are considered to be smart.
1. For online purchases. Credit cards should be used for online purchases primarily for protection. In case the purchase does not turn out to be as expected, the consumer can reverse the transaction and thus be protected from being scammed. Credit card accounts also offer stronger warranties and return policies.
2. For expensive purchases. When the consumer is buying electronic appliances or other big purchases, they can avail of zero interest installment payments for that account. This is usually only possible with credit cards. Not only that, the card can offer extended warranties for these purchases.
3. For renting vehicles. The article explained that renting vehicles without a card is not possible with some credit card companies. If they do allow it, they will put a hold on the bank account of the client for the next 14 days. It can be quite an inconvenience when that money is needed.
4. For travel expenses. In case the card gets stolen, the consumer can call the credit card company so they can freeze the account. Not only that, there are credit cards that can be efficiently replaced within 24 hours and some creditors will send cash assistance too.
5. For hotel accommodations. This is similar to the car rental. The hotel will put a hold on the account of the consumer so they are guaranteed that they will be paid. This hold will not be lifted immediately.
National Debt Relief strongly encourage consumers to think twice before using their credit cards even for these purchases. They also provided consumers with instances when using their credit card is not too smart. To read the full article, click on this link: http://www.nationaldebtrelief.com/.
National Debt Relief have helped thousands of consumers get out of credit card debt. They can also help consumers with medical debt, unsecured debts and specific secured loans. They also have a website that is filled with hundreds of helpful information about debt relief and financial management.