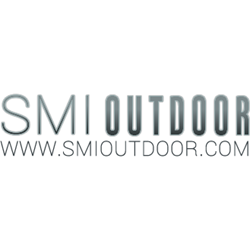 (PRWEB) June 25, 2014
Steve Isabelle is pleased to announce the creation and launch of his new website venture http://www.SMIOutdoor.com. The website offers a broad range of outdoor products including fishing reels, boat accessories, tents, and other items. Steve Isabelle is a fisherman and spends the majority of his free time outdoors and fishing. He was inspired by his own experiences to start a website that would offer equipment that fishermen would need when going fishing in the outdoors. He wanted to offer great quality outdoor equipment to fishermen like him.
There are many excellent outdoor products featured within the merchandise of SMIOutdoors.com. The website offers a wide variety of items including Abu Garcia Cardinal spinning reels, Shurhold fishing nets, Garmin fish finders, Penn spinning reels, Coleman tents, and much more. In the future, Steve Isabelle plans to extend the product lines that are currently offered on his website to include more fishing rods and other fishing items. By continuing to add new products to his website, he hopes to widen the selection available on the site and encourage customers to return to look at the new items as they become available.
Customer service is extremely important to Steve Isabelle regarding each and every transaction made on SMIOutdoors.com. He wants to make sure that customers have positive experiences on his website by providing them with high quality products that he would feel good about using himself. He will be stocking his website with products that he is sure customers will love to use on their outdoor excursions and fishing trips.
To complement the main website, Steve Isabelle will also be launching a blog located at http://www.OutdoorEssentialsBlog.com. The blog will feature topics that are related to the products that he offers on his website. The blog posts that Steve Isabelle writes will talk about fishing and camping. Some of the posts will be informative, while others will be based on personal experience. The goal of the blog is to give customers more information about the different products available on the main website, so that they can make informed decisions on what products best fit their needs.
About the Company:
SMIOutdoor.com, a division of SMI Enterprises, LLC, is owned and operated by Web entrepreneur Steve Isabelle.
****
Steve Isabelle
http://www.SMIOutdoor.com
(867) 678-2468
iePlexus, Inc.
http://www.iePlexus.com