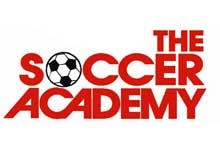 San Rafael, CA (PRWEB) February 03, 2014
US Sports Camps announces the addition of The Soccer Academy and the Arizona Soccer Camp to the Nike Soccer Camp network.
Retiring after forty years as founder and director is Alan Meeder. Alan Meeder has a vast experience in soccer. In four years as head men's soccer coach at UC Santa Barbara, he was twice Southern California College Coach of the Year. His last team at UC Santa Barbara was 16-3 and he recorded the highest career winning percentage of any men's soccer coach in the school's history.
Meeder was the American Youth Soccer Association's (AYSO) National Director of Coaching for seven years. Since 1972 he has given nearly 400 coaching courses for many soccer organizations in twenty-two states. He has produced and appeared in seven soccer training videos including the award winning "Coaching Very Young Soccer Players".
The Soccer Academy was founded at Ojai, California in 1973. The Arizona Soccer camp started four years later. The Soccer Academy is hosted by California State University Channel Islands in Camarillo, while the Arizona Soccer Camp has been at Embry Riddle Aeronautical University in Prescott, Arizona for the past seven years.
Assuming the directorship are Hormoz Tabrizi and Wes Wade. Hormoz is a high school and college All-American who played professional soccer for teams in San Diego, Detroit, and Philadelphia. He has been on the camp staff for nearly 20 years. Wes Wade was a seventeen-year professional player who was a six time All-Star. He joined the camp when he was an eighteen-year-old professional player. Tabrizi will direct The Soccer Academy in California and Wade will be director of the Arizona Soccer Camp.
Wade and Tabrizi will continue the camps' traditions of high quality instruction. The coaching staff has featured 34 college coaches, 23 foreign professional players, and 17 American pros. Camp graduates include numerous college and professional players. A starting player in the 2012 MLS Cup was former camper at the Arizona Soccer Camp. The combination of the director's soccer coaching experience and US Sports Camps management expertise will set the camp on the path to even greater success.
Both The Soccer Academy and the Arizona Soccer Camp have produced players who have competed at soccer's highest levels including the FIFA World Cup.
About US Sports Camps and Nike Soccer Camps
US Sports Camps has been in the business of running the Nike Soccer Camps for 14 years. Coupled with The Soccer Academy's rich history, these camps will provide a focused atmosphere for any soccer enthusiast who is looking to improve his/her skills, work hard, make new friends and have fun.
US Sports Camps (USSC), operator of the Nike Sports Camps, is headquartered in San Rafael, California. USSC has been in the business of offering sports camps for 40 years and is America's largest sports camp network. Over those years, USSC has hosted over 500,000 happy campers. The company's mission is to provide athletes with the tools to improve and to enjoy a sport for life.
Players, parents, coaches and others interested in the 2014 Nike Soccer Camps can visit us online at ussportscamps.com/soccer or call toll free 1-800-645-3226.