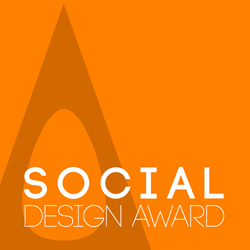 Designs that benefit society are highlighted.
Como, Italy (PRWEB) April 30, 2014
A' International Design Award and Competition announces social design awards winners. The A' Social Design Award is a thematic design competition category that covers entries of product design, communication design, and service design oriented towards social change. Press members and journalists worldwide are called to check designmag.org and feature some of the best social design projects that benefit society. Interviews with the award-winning designers are also available at http://www.design-interviews.com.
Each year, A' International Design Awards invites renowned international design experts to judge entries for the Social Design Awards in order to determine best projects for social, humanitarian, community, and environmental causes that make meaningful change in the way we live our lives. A' Social Design Award does not just consider the final results, but also the ongoing processes, business decisions, and strategies that enable social innovation and change. A selection of social design award winners are listed at http://www.adesignaward.com/good-design.php?C=8.
The Social Design Awards covers any type of projects, products, or services that benefit society, entries could be non-profit, pro-bono work, government initiatives, or new products and services that benefit society. Inspiring, educating, sustainable, economic, and engaging are some of the adjectives that are sought in social design entries. Each entry is expected to visually explain the issues it addresses as well as contain a document that explain research conducted, challenges, and any results achieved.
The deadline for early-bird entries to the next edition of the Social Design Award is on June 30, 2014. Results of the next competition will be announced on April 15, 2014. Prospective participants can register, upload, and nominate their works at http://www.adesignaward.com where further information regarding the accolades such as key dates, evaluation criteria, list of jury members, submission guidelines, and entry forms could also be obtained.
Laureates of the A' Social Design Awards will be eligible to receive the A' Design Prize which includes a series of services to promote award-winning entries. Winners' services include but not limited to press kit preparation and distribution, communication to thousands of media members, and translation of award-winning works to more than twenty languages for true international reach. A' Social Design Award winners will also receive the 3D printed metal trophy, almanac of best designs, as well as the certificate for excellence in design. Entries are peer reviewed and blindly judged by an expert jury panel composed of prominent design scholars, influential press members and professional designers.
About A' Design Award & Competition
A' Design Award & Competition is committed to building a greater appreciation of the role of professional design and creative thinking in social design and development. The ultimate goal of the A' Design Award & Competition is to push forward designers, product manufacturers, and brands worldwide to come up with superior products and services that improve the quality of life. A' Design Award & Competition presentation in 35 languages as well as latest design award news can be accessed at http://www.designinternational.org.