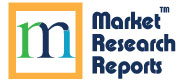 In 2014, total premiums written in South Korea should rise by 7.2% to US$158.6bn.
Lewes, DE (PRWEB) March 03, 2014
The competitive landscape of South Korea's insurance sector continues to be dominated by massive companies that are members of the local chaebol corporate groups. Overall, the sector appears mature by many standards. Nevertheless, the ongoing growth in health insurance and long-term insurance is underpinning the development of the non-life segment. In the life segment, particular companies are gaining market share through development of new products and/or changes in distribution practices.
The new insurance report format provides forecasts of the life and non-life markets, including gross and net premiums, reinsurance premiums and assets. Moreover, it provides forecasts for key growth drivers such as vehicle fleet size, demographic factors and private health expenditure. The report also contains a comprehensive breakdown of the non-life insurance market, providing forecasts for motor and transport insurance, property, personal accident, health, general liability and credit insurance. Finally, the new report offers a detailed breakdown of the life and non-life competitive landscapes, covering the top companies present in each segment by premiums and market share.
Purchase a copy of this report at: South Korea Insurance Report Q2 2014.
As of early 2014, BMI remains of the view that the market is an attractive opportunity for large multinational companies in both segments. In the life segment, demand for annuities is being boosted by the ageing of the population and by success on the part of particular insurers in lifting the productivity of some distribution channels. The non-life companies are achieving double-digit growth in premiums - but thanks mainly to rising demand for longterm products. The long-term products would, in most other countries, be offered by companies in the life segment. Moreover, recent legal changes have lifted demand for particular non-life lines (such as compulsory liability insurance for managers of public facilities).
Nevertheless, there are challenges. The environment of low economic growth and low interest rates means that it has become harder for the leading life companies to offer annuities that are both attractive to the customers and profitable for them. Several of the leading regional life insurance companies, such as Allianz, Prudential plc and AIA, have emphasised how they are shunning unprofitable business in South Korea in the reports that they published through 2012 and 2013. This is at a time that the regulator is increasing its requirements in relation to capital. For the foreseeable future, both segments will continue to be dominated by the offshoots of the chaebol corporate groups that dominate South Korea's economy, even if some of these insurers are listed companies.
Nevertheless, a wildcard, and a positive one, is the change of shareholding in Kyobo Life. New private equity/institutional shareholders will probably guide South Korea's third largest life company towards a stock market listing. As of late 2013, ING has announced the sale of its life insurance operation in South Korea to MBK Partners, the country's largest private equity firm.
Key Report Forecasts
■ In 2014, total premiums written in South Korea should rise by 7.2% to US$158.6bn.
■ Life premiums should grow by 5.9% to US$92.8bn.
■ Non-Life premiums should expand by 9.0% to US$65.7bn.
■ Within the non-life segment, motor related premiums should grow by 6.7% to US$13.2bn.
The report covers industry forecast and SWOT analysis, industry risk reward ratings, market overview, demographic forecast and major company profiles including AIA, Group, Allianz, American International Group (AIG), AXA, Hanwha Life, Hyundai Marine & Fire Insurance, MetLife, Prudential Financial, Prudential plc. Samsung Fire & Marine and Samsung Life.
For full report TOC and pricing please visit: South Korea Insurance Report Q2 2014.
Browse reports specific to insurance only at: http://www.marketresearchreports.com/insurance.
Browse our banking and finance section for more reports at: http://www.marketresearchreports.com/banking-finance.
Browse reports from South Korean industry at: http://www.marketresearchreports.com/countries/south-korea.
About Market Research Reports, Inc.
Market Research Reports, Inc. is the world's leading source for market research reports and market data. We provide you with the latest market research reports on global markets, key industries, leading companies, new products and latest industry analysis & trends.
Press Contact:
Mr. Amitava Sen
General Manager - Sales & Marketing
Market Research Reports, Inc.
Tel USA: +1-302-703-7787
Tel India: +91-80-26860858
Follow us on LinkedIn : http://www.linkedin.com/company/market-research-reports-inc-