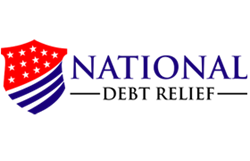 The role of a spending plan is to allow the consumer to identify their behavior when it comes to their finances.
Los Angeles-Long Beach, CA (PRWEB) January 21, 2014
In an article published last January 20, 2014, National Debt Relief discusses the main reasons why a spending plan may not be working for the consumer. The article is titled "Why Spending Never Works Out The Way You Plan" and it explains why it is important.
National Debt Relief acknowledges that financial plans play a big role in helping consumers stay away from money problems. While there are many plans to choose from, the article differentiates a budget plan from a spending plan. The article explains that a budget plan is something that will help consumers get a better understanding of their finances in general. The spending plan will help consumers detail where their income goes to every month.
In most cases, the budget plan is necessary for everyone and the spending plan serves as its implementation. The article explains that the spending plan is perceived to be more appealing to consumers because it does not have the restricting tone that the other plan has. The spending plan allows the consumer to take control of their money and use it as they wish - as long as it stays within the limitations of the budget. The article mentions that the role of a spending plan is to allow the consumer to identify their behavior when it comes to their finances.
In some cases, a spending plan is ineffective because of various reasons. The article provides four reasons why.
1. It failed to include every detail of the spending. Since this is the detailed version of the budget, it has to have the complete spending detail of the consumer. Things like seasonal and annual changes should not be forgotten.
2. It failed to show priorities. The article explains that consumers have a lot of expenses to take care of but some are more important than the others. If the consumer is not careful, they could spend their limited money on the things that are not important while keeping the important ones unpaid.
3. It failed to be realistic. National Debt Relief also explains that a spending plan can sometimes become unrealistic and that makes it ineffective too. If the consumer, intending to save a lot, fails to include important expenses, then they will find it hard to follow the plan. That is how it becomes unrealistic.
4. It failed to be flexible. The last reason why a plan can fail is when it is not flexible. As people age, their preferences change over time and that means their spending will too. The consumer has to take this into consideration.
National Debt Relief encourages consumers to use this plan and that is the reason why they caution them about the reasons why it can fail.
The article ends with tips on how to make a spending plan effective. To read the whole article, click on this link: http://www.nationaldebtrelief.com/spending-never-works-way-plan/.
National Debt Relief helps consumers find debt freedom through debt settlement. They have helped thousands of consumers solve their financial difficulties by providing a unique payment plan that is based on their personal debt and financial situation. To know more about their services, visit their website or call 888-329-0798.