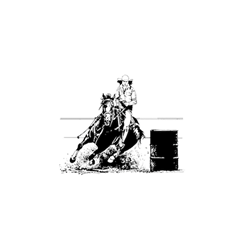 (PRWEB) January 10, 2014
Cheryl and Kevin Wilson are pleased to announce the creation and launch of their new website venture, http://www.SpurStyle.com. The website offers a broad assortment of fashionable handbags in different styles, as well as men's and women's accessories including jewelry, belts, card-holders, and much more. The Wilsons were inspired to create their website due to their mutual interest in providing unique, quality products to customers that can't be found in brick and mortar stores.
There are many excellent products featured within the merchandise of SpurStyle.com. Many of the top brands in the industry are available for purchase in the online store including Realtree, Mossy Oak, and A.G. products, among many others. A number of different, interesting styles are offered on the site including camouflage patterns, Western style products, and products featuring rhinestones. The product designs are very unique and affordable and there are many different variations to the styles that are offered on the site.
In the future, the Wilsons plan to further expand the product lines that are available on SpurStyle.com. They add new products on a regular basis as their supplier has over five thousand different styles to choose from. By regularly updating the website's merchandise, they hope to encourage customers to keep coming back to the site to check out what new items have been added.
To complement the main website, the Wilsons are also launching a blog located at http://www.WesternStyleBlog.com. The blog will feature topics related to fashion in general, particularly in relation to the different products that are prominently featured on the website. One of the primary goals of the blog is to help guide customers towards making informed decisions when purchasing products from the online store.
About the Company:
SpurStyle.com -- a division of WS Distributors, LLC -- is owned and operated by Web entrepreneurs Cheryl and Kevin Wilson.
****
Cheryl and Kevin Wilson
http://www.SpurStyle.com
(866) 749-0683
iePlexus, Inc.
http://www.iePlexus.com