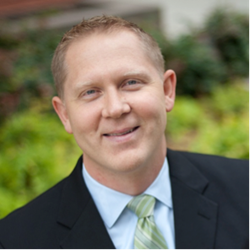 "Our rapid expansion and his expertise will combine to ensure the longevity of the creative environment we've worked so hard to build." - CEO, Joe Russo II
Burbank, CA (PRWEB) June 10, 2014
Former Disney Interactive finance leader Troy Skabelund will serve as the Chief Financial Officer of Starburns Industries, the groundbreaking animation studio behind "Rick and Morty", Charlie Kaufman's "Anomalisa" and numerous animated specials.
Skabelund—whose extensive finance experience includes work with Disney Channel, Walt Disney Studios, ABC, ESPN, Pixar, Marvel, Lucas Film, Henson Studios, and a number of interactive partners such as Yahoo! and Google—brings proven leadership and functional expertise honed over 12 years in the heart of The Walt Disney Company's global, multimedia operation.
"We're very excited to have Troy join the executive team at Starburns," said Starburns Industries Chief Executive Officer Joe Russo. "Our rapid expansion and his expertise will combine to ensure the longevity of the creative environment we've worked so hard to build."
An accomplished entertainment executive with experience in financial planning and analysis, revenue operations, financial systems, and accounting, Skabelund joins Starburns to bring added rigor to the company following three years of rapid growth.
Skabelund's experience in strategic planning and business development will help the company expand internally and maintain a viable financial profile as it takes on new business and begins production on priority in-house development.
As CFO of Starburns Industries, Skabelund's proven experience managing an extensive network of executive Industry relationships across a large, matrixed entertainment organization will help the company become a leader in the field of animation and original live-action production.
About Starburns Industries
Starburns Industries is a groundbreaking production studio specializing in stop-motion and traditional, 2D animation. The company was founded in 2010 under the creative partnership of Dan Harmon (NBC's "Community", Adult Swim's "Rick and Morty"), Dino Stamatopoulos (Adult Swim's "Morel Orel", "Mary Shelley's Frankenhole"), Joe Russo II ("The Simpsons", "Rugrats") and James A. Fino ("King of the Hill"). Starburns produces TV shows, features, commercials and new media projects. Current productions include Anomalisa, the stop-motion animated feature film written by Charlie Kaufman and Adult's Swim's hit animated series, "Rick and Morty", created by Dan Harmon and Justin Roiland. Learn more at http://www.starburnsind.com
SOURCE: Starburns Industries, Inc.