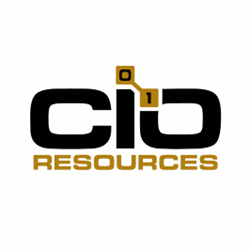 Rockville, Maryland (PRWEB) April 03, 2014
After an award winning 2013, StartFinder has added key new hires and created a new brand to prepare for a big 2014. Based in Rockville, Maryland StartFinder's unique blend of management consulting and staffing led to a top placement in the Inc. 500 and Washington Business Journal Book of Lists in 2013.
"The theory behind Barry joining StartFinder in 2010 was leveraging his CIO background with my staffing industry background to create a full-service firm focused on solving staffing problems through a more personal process" said Alan Strauss, original founder of StartFinder. "We never really set out to win any awards or grow the company at a certain pace but it's been nice to validate our unique, down-to-earth, practitioner-led approach with some outstanding industry recognition" added Barry Smith, founder of the IT practice within StartFinder.
In 2013, StartFinder finished #141 overall and #2 for HR Services Firms on the prestigious Inc. 500 "fastest growing companies in America" list. In addition, StartFinder tied for #22 on the Washington Business Journal Book of Lists Top 25 staffing firms and had record revenue and profit.
Smith adds, "2013 was really a great year for both Alan and me, having helped companies of all shapes and sizes including emerging small businesses, non-profits, associations and many of the area's Fortune 1000. It was definitely our most fun and most rewarding year yet. We really fired on all cylinders with our Strategize, Solve, Staff, and Share services we call the 4S Approach."
Why Launch CIO Resources?
Leveraging their success in the IT consulting and staffing space, StartFinder has established CIO Resources as a brand focusing specifically on the needs of the CIO. Smith, the former CIO of City of Gaithersburg, Maryland as well as the privately held Merkle Inc. adds, "I've been there. I struggled with these areas. I've felt the pain and wanted to offer the benefit of my 20+ years of bumps and bruises to fellow CIO's." Launching today, CIO Resources will leverage the proven "StartFinder difference" with a brand specifically targeted at the three core problems that challenge most heads of IT -- IT strategy, IT project management and IT staffing. "Although still part of the StartFinder family, I'm particularly excited to establish CIO Resources as a recognizable brand for services targeted at the CIO," Smith continued.
"For 2014, both Barry and I are adding more resources to help us expand our approach into regional and national markets," said Strauss. "In the past few months alone, StartFinder has added dedicated sales and recruiting staff for both my Talent Acquisition team and for Barry's IT team in addition to strengthening our back office operations."
"The market has really responded to our personal, selfless approach. It feels like we are prepared for a really, really big year of helping clients with two things: solving their toughest problems and finding those A++ players they need to scale," said Smith. "We're still taking a 'one-client-at-a-time' approach, we're still having fun, but we're now able to take on more work than ever with consulting as well as staffing."
About StartFinder: StartFinder is a boutique management consulting and staffing firm that helps Talent Acquisition leaders and Information Technology leaders build world-class organizations. Startfinder's core services are built upon a four part framework known as Strategize, Solve, Staff and Share. StartFinder is based in Rockville, Maryland serving companies across the nation.
About CIO Resources: Led by a former CIO, CIO Resources is an integrated IT consulting and staffing firm focusing on what are typically three of a CIO's biggest challenges -- IT strategy, IT project management and IT staffing. We are commonly chosen based on our frank and practical (if not frugal) approach, our ability to be fun yet professional and finally our focus on quality over quantity.