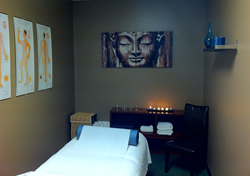 They helped with my pain, stress, and general New York anxiousness.-Jaki L.
Brooklyn, NY (PRWEB) December 04, 2014
Garden Acupuncture in Park Slope Brooklyn is offering 20% off initial appointments for stress and anxiety.
Stressed out about holiday shopping? Having anxiety attacks because little Sophie doesn't just want an Elsa doll but instead she wants Elsa, Anna, and Olaf dolls. Stress no further. Garden Acupuncture will set your mind at ease. From their tranquil, private treatment rooms to the knowledgeable, experienced practitioners, they will help calm all holiday nerves.
Acupuncture releases beta-endorphins which has a stress relieving affect. It has also been shown to improve all hormone functions. So, if interested in a holistic approach, acupuncture may be a good choice for treating many holiday anxieties.
To schedule an initial appointment click here.
Give the gift of health. Gift cards available.
Garden Acupuncture is a family-run, small business in the heart of Park Slope. They pride themselves on individualized, affordable treatments and are committed to offering the best holistic care to the local community. They also accept insurance.
790A Union St. (between 6/7th Ave)
GardenAcu.com
646.234.3643
Specializing in fertility medicine, weight loss and allergies using acupuncture, Chinese herbal therapy and nutritional counseling.