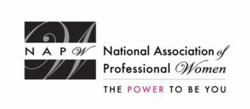 Garden City, NY (PRWEB) February 25, 2014
NAPW honors Katharine Anne Young, R.N., MSNH, founder at WE ARE MORE! as a 2013/2014 Professional Woman of the Year for leadership in natural healing with this prestigious distinction. As the largest, most-recognized organization of women in the country, spanning virtually every industry and profession, the National Association of Professional Women is a powerfully vibrant networking community with over 600,000 members and nearly 400 Local Chapters.
Ms. Young's nursing career began at the renowned Faulkner Hospital in Boston, Massachusetts, where she became skilled in treating patients suffering from numerous drug-related addictions, followed by decades as a post anesthesia/critical care RN at Dartmouth Hitchcock Medical Center, Lebanon, NH. Her success lasted for more than 29 years until a new opportunity arose at the renowned Canyon Ranch, where she accepted the title of Healing Energy Practitioner.
Presently, Ms. Young is known as the founder of a successful healing practice where she offers a myriad of topics to all ages, from tweens to elders. Her education and experience provides her with a solid practice in the best of both worlds-medicine and healing. Ms. Young is certified in holistic stress management and advanced energy medicine. She offers private, one-hour sessions in a combined practice of energy, cranio-sacral therapy, color, aromatherapy and relevant stress-related remedies.
Ms. Young is the author of two books written as an educational series."Grandmother Moon" and "Roy G. Biv the Amazing Secrets of Color," written for 'tween-agers,' and "Seeing without Seeing the Dilemma of ADHD," designed for parents of children who are diagnosed with or suffer within the paradigm of ADHD. Both books are available on E Books and Authorhouse.com.
NAPW provides an exclusive, highly advanced networking forum to successful women executives, professionals and entrepreneurs where they can aspire, connect, learn and achieve.