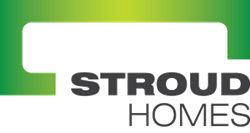 Many of our attached granny flats are custom designed to suit the needs of each family. It's a great combination of Stroud design and client ideas that results in a home that works for its occupants.
Queensland, Australia (PRWEB) August 22, 2014
Australia's population is projected to age dramatically over the next several years. Aussies are enjoying longer lives and death rates have reportedly dipped low. A report by the Productivity Commission shares that individuals who have reached 65 may even live 19 more years; by 2060, the Productivity Commission projects there will be around 25 centenarians for every 100 babies (link to source at the end of the article).
But instead of overpopulating aged care facilities, Stroud Homes recommends investing in properties featuring granny flats today. Stroud Homes, a well-known design and building service in Queensland, recently unveiled its range of house designs that feature granny flats.
Elderly parents or ageing extended family members can occupy the added house in a property instead of paying for room and board in an aged care facility. This living arrangement offers greater access to family, which resolves the loneliness and isolation that most ageing people experience. It also saves the family a great deal of money in managed care.
In the greater scheme of things, the Brisbane granny flat builder say this type of property could also alleviate pressure from the government where budgeting is concerned. As Australia prepares to welcome more centenarians than newborn babies by 2100, adequate infrastructure, more aged care facilities, and better elderly services need to be delivered.
According to owner James Stroud, their residential properties that offer multigenerational living arrangements are hitting it big in the market. Stroud Homes consultant Bryan Canavan remarks that the success is largely due to the overall design of the property, explaining that potential buyers see the property as one big house as opposed to a house with a granny flat.
Canavan talks about the design, "To look at the home from the exterior you wouldn't know that it houses two families. Yet the granny flat section has its own entrance and its own garage! Many of our attached granny flats are custom designed to suit the needs of each family. It's a great combination of Stroud design and client ideas that results in a home that works for its occupants."
Stroud Homes describe the granny flat as an excellent option for accommodating ageing members of the family. Clients can choose a house and land design already built with the extra home or they can also ask the leading Brisbane granny flat builder to build a flat to existing homes.
Each Stroud Homes granny flat is self-sustaining and offers sufficient privacy for any occupant. One granny flat can be 84 square metres, and feature two bedrooms, a bathroom, with a separate private toilet, linen closet, kitchen, and an open area.
During a floor plan presentation, Canavan highlights the separate entrance for the granny flat from the main house so the flat effectively functions as a separate home. Meanwhile, Stroud brings focus to the time-saving design of the walk-in pantry, which is located in the garage.
Stroud remarks, "I really like this feature in the walk-in pantry. I would assume the elderly family would be living in here, grandma and grandpa, and they can back their car in, reverse their car in, and unload the grocery straight into the walk-in pantry. What an effort saver."
Canavan agrees, adding, "A lot of normal house kitchens don't even have walk-in pantries but very sensibly placed; as you've said grocery straight in, food preparation, food consumption."
Aside from such convenient design considerations, Stroud Homes also recognise the need for elderly people to move around their home independently. Grab rails can be designed into the baths, and hallways could be widened for ageing occupants who use wheelchairs.
Stroud says, "We care about our customers and we do what we say we're going to do. We take the time to listen and work alongside our customers every step of the way, so the end result feels just right, like home."
In the absence of an ageing parent or relative, Stroud Homes say that the granny flat can be rented out to suitable tenants or offered as a guest house to visiting friends. For whatever purpose it will serve the owner, properties with granny flats provide sound investment options; it can provide an excellent rental income and create a lucrative selling point when the house is put back in the property market.
Alternately, an elderly couple could move into the granny flat and rent out the main house, increasing profits from rental income.
Stroud Homes offers wide-ranging home designs, from acreage homes to duplexes, which can be built with granny flats and other features that could also increase property values. For more information, explore Stroud Homes website and make an appointment today.
Reference:
http://www.pc.gov.au/__data/assets/pdf_file/0005/129749/ageing-australia.pdf