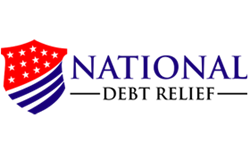 Student debt is continuing to rise and it is compromising the future of the student.
Miami, FL (PRWEB) March 21, 2014
National Debt Relief, the leading debt settlement company in the country, assured incoming college students that a high student loan is not necessary to land a job in the future. The debt relief company published an article last March 17, 2014 titled "News Flash: You Do Not Need To Borrow High Student Loans To Get A Job" to discuss this fact.
The article is actually a jab at Ivy League schools that charge high tuition fees that puts the college student under so much debt. The article simply revealed that the school itself will not guarantee that the graduate will land a job.
This is meant to be a welcome relief for students who are dreading the college life because they do not want to have so much debt when they graduate. According to the article, the student debt is continuing to rise and it is compromising the future of the student. They are forced to choose a high paying job over one that is low but they are passionate about. Not only that, they are kept from investing their income during the first few years of their corporate life because they have to pay off debt. In some cases, they even have to delay getting married.
The article cited a study done by Gallup that revealed how only 9% of business leaders are influenced greatly by the college that the graduate came from. 84% of the business leaders still prefer that the job applicant is knowledgeable of the position that they are applying for. 79% believe skills that are relevant to the job is also important.
These statistics mean that college students do not have to go to the expensive schools to get a good job. In the end, it is more important that they acquire the knowledge and skills that will help them excel in their chosen field.
National Debt Relief still believe that students will benefit from a college degree. After all, the income of a college graduate is much higher than that of a high school graduate. But that does not mean the student has to go to the prestigious schools that charge very high tuition fees. They can go to any college - as long as it is decent, respectable and will teach them what they need to learn about the industry they want to enter into.
The article also discussed how college students can lower their student loans. To read the entire article, click on this link: http://www.nationaldebtrelief.com/news-flash-need-borrow-high-student-loans-get-job/.
National Debt Relief is a company that primarily offer debt settlement as a way out of debt. They have consistently received an A rating with the Better Business Bureau. Find out they can help with debt by visiting their website or calling 888-703-4948. All of their debt experts are certified by the International Association of Professional Debt Arbitrators.