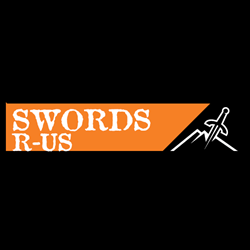 (PRWEB) May 16, 2014
William Hankins is proud to announce the creation and launch of his new website, http://www.Swords-R-Us.com. The website features a large supply of knives, swords, and blowguns which can be used in various applications. Knives can be used as practical tools around the house or in outdoor situations. Hankins used to be a land surveyor who was outside constantly. He would often have to clear brush in order to get to the areas he needed to be in. This sparked his interest in knives and machetes. He was inspired to start a website based off of his interest in swords, knives, and machetes. He hopes to offer his customers the tools that they need and the collectables that are sure to look great in their homes.
There are many high quality products featured within the merchandise of Swords-R-Us.com. The website offers many high quality weapons and tools including samurai swords, bolo machetes, machete sheaths, training swords and knives, kitchen utensils, blow guns, blow gun darts, and more. In the future, Hankins plans to continue to add products constantly in order to meet the desires of his customers. He hopes that by keeping the items offered in his website new and fresh, customers will return to the website to look at new items.
Making Swords-R-Us.com as user friendly and appealing as possible is of extreme importance to Hankins. He wants to make it simple for customers to compare the products on his site in order to get a better idea of what products best suit their needs. By providing quality information as well as pictures, he hopes to make the website easily accessible to customers who want more information about the weapons that he is selling on his website.
In addition to the main website, Hankins is also launching a blog located at http://www.SwordsAndKnivesBlog.com. He will use this blog to share information about the different products available on his site. He plans to feature certain items and explain their qualities and uses. The blog will be a good resource for his customers because it will help them learn about the products that he has to offer and make better purchasing decisions based off the information that is posted there.
About the Company:
Swords-R-Us.com is owned and operated by Web entrepreneur William Hankins.
William Hankins
http://www.Swords-R-Us.com
(724) 331-0237
iePlexus, Inc.
http://www.iePlexus.com