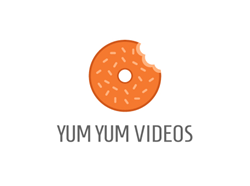 "Our partnerships are very important to us." shares Karina Sacco, one of Yum Yum Videos' founders. "We each bring a similar mind-set and clientele to the table and benefit greatly from shared marketing opportunities and promotional offers''.
Buenos Aires, AR (PRWEB) May 07, 2014
Cooperation is one of the earliest lessons we learn as children and that's the spirit behind every successful partnership.
Cross-promoting with other businesses whose products or services are complementary and aimed at a similar demographic can offer huge marketing pay-offs to both sides, while also adding value for customers. The best cross-promotional partnerships do business in the same arena, but have completely unique offerings.
For example; Yum Yum Videos along with their partners Unbounce, recently created a cross-promotional animated explainer video. The new video educates businesses about how to choose which style of explainer video - screencast, animated cartoon style, whiteboard animation or motion graphics style video - would work best for their marketing, branding or demonstration purposes.
Yum Yum Videos top benefits of partnership cross-promotions:
1. INCREASED EXPOSURE:
Sharing offers, promoting discounts and rewards on each other's product or service – through email, online, video production or other advertising methods – packs a serious 2-for-1 punch by extending the customer reach and impact on both sides. Since this type of partnership is chosen based on complementary services, chances are that one partner's customers are also looking for what the other offers. Therefore, it's not just more exposure; it's an increase in targeted exposure.
2. INCREASED TRAFFIC:
Sharing each other's promotional offers and information to current customers not only broadens market reach, but the increased traffic from curious potential buyers clicking on the offer link strengthens SEO. The ranking of your website's popularity on search engines is directly related to both incoming and reciprocal link popularity, making this is a simple way for partners to boost their respective SEO rankings.
3. BUILDS TRUST AND CREDIBILITY WITH CUSTOMERS:
Recommendations have always been one of the most trusted ways for people to make a decision. When business partners cross-promote, it not only helps customers feel good about trying out the partner company, it shows them that others also trust the company they're currently doing business with. This creates cyclical good feelings and is a virtual way to put in a good word for someone, which helps both partners present as reliable and trustworthy to both current and new customers.
4. SHARED RESOURCES:
Though the goldmine of shared databases is an immediately appealing reason, when it comes to shared resources there are many other opportunities that go beyond the mailing list. Take advantage of all the public opportunities for cross promotion; in interviews, press releases, advertising and of course, on social media platforms like Facebook and Twitter. YouTube is currently the number two search engine in the world, so if combining efforts on an animated explainer video (the way Yum Yum Videos and Unbounce did) makes sense, it's a great idea that also helps increase SEO. Guest-blogging on each other's sites is also a great way to get the word out. For partners in the same geographical area, sharing costs to showcase together at trade shows, or co-sponsoring events saves money, while improving visibility.
Beyond the complementary services and audience, a similarity in focus is important in order to establish a good cross-promotional match. Everyone involved should have an understanding of what is required, how any resources are to be shared, what discounts will be offered and the key ways in which each would like their business to expand. The intention is for growth to happen, so knowing in what direction everyone plans to grow helps establish whether all partners have common future goals and helps create a killer, cross-promotional partnership.