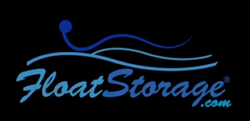 Dallas, Texas (PRWEB) June 12, 2014
As the summer heat cranks up so does the congestion around backyard pools due to endless amounts of swimming pool floats that are difficult to store. However, now that http://www.floatstorage.com is offering their patented hanging float racks online, the congestion around pool decks are a thing of the past.
FloatStorage.com's hanging float racks are the quickest and easiest way to store pool floats that are notoriously difficult to store thanks to their odd shapes and sizes. The hanging float racks are simple made of high quality materials, are simple to install and will last for many summers to come.
FloatStorage.com is now offering their popular 3 Float Model for only $94.99 plus shipping and handling. To place an order or to view FloatStorage.com's complete inventory please visit their website or call them directly at (214) 352-4690.