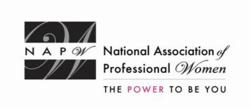 My most recent line of ornaments honor the founding fathers and founding mothers of our great nation.
Garden City, NY (PRWEB) March 04, 2014
NAPW honors Barbara T. Kasmiroski, owner of 4K International, Inc., as a 2013/2014 Professional Woman of the Year for leadership in business with this prestigious distinction. As the largest most-recognized organization of women in the country, spanning virtually every industry and profession, the National Association of Professional Women is a powerfully vibrant networking community with over 600,000 members and nearly 400 Local Chapters.
Eleven years ago, Ms. Kasmiroski turned her passion for collectibles into 4K International, a flourishing online business specializing in extraordinary ornaments that celebrate unique themes. "My most recent line of ornaments honor the founding fathers and founding mothers of our great nation," says Ms. Kasmiroski, whose entire line of ornaments can be found at http://www.babbees.com
Ms. Kasmiroski's ornaments are custom made and personally designed and manufactured in the U.S.A. Each piece in the collection pays tribute to the many different symbols that make our country great including the couriers who deliver our mail, the cowboy who has come to symbolize the great American west and the many brave soldiers who defend our country.
4K International also produces magnetic cards with printed messages and slogans to celebrate the military, voters, Jesus and the Constitution. Each year Ms. Kasmiroski becomes inspired to create another ornament that symbolizes the American spirit. She is constantly researching unique historical data to celebrate, such as Jean Pierre Blanchard's first U.S. aerial balloon voyage in 1793, which she can add to her collection of remarkable personages and events.
NAPW provides an exclusive, highly advanced networking forum to successful women executives, professionals and entrepreneurs where they can aspire, connect, learn and achieve. Through innovative resources, unique tools and progressive benefits, professional women interact, exchange ideas, advance their knowledge and empower each other.